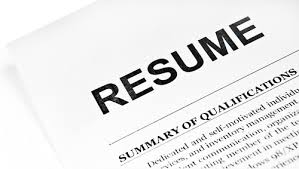 Considering the fact that it's 2015 and resumes are one of the most common things on this planet, mistakes are incredibly inappropriate to make at this point. It's very important that you know what you should be doing for resumes in 2015. Instead of focusing on what you should not be doing with your resume, it's best to focus on what you should be leaving out or including. Focusing on the positives instead of the negatives is a big part of staying hopeful during your job search and not giving up.
Takeaways for Your Resume
For your 2015 resume there are a couple of things that you really should be focusing on, such as keeping it short. Your resume should not exceed two pages and should really be one page in length. One in five hiring managers receive up to fifty resumes per job listing, so they typically look for the most relevant experience when looking through the list of candidates. This gives you mere seconds to impress and take the cake, which in your case, is an interview.
Include keywords in your resume that will help you to stand out, such as leadership, team building, written and oral communication, productivity and performance improvement and problem solving. This will show the hiring manager, interviewer or employer just how on the ball and ready to go you are.
The Do's for Your Resume
Popular resume should include aspects and factors that will ensure you stand out from the rest, so keep it short, sweet and full of information that your interviewer, the hiring manager or the employer will love.
Keep your font professional, easy to understand and classic – Comic Sans, for example, is extremely inappropriate for resumes and should only be used by children.
Use an email address that is appropriate for your contact information, such as your first and last name, or your first and middle name – for example, johnsmith@gmail.com.
List the best ways to contact you and your first and last name.
Keep your text short, relevant and without grammar or spelling errors.
Customize your resume so it's one hundred and ten percent relevant to the job that you are applying for, without open space.
Your 2015 resume should include all of the following, and if it does, you are sure to land yourself an interview and a job in no time flat. Keep a professional tone throughout and you will not be turned down.
Image credit: http://www.ryelibrary.org/uncategorized/latest-trends-in-resumes/