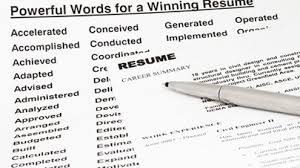 Your resume is your most important asset when it comes to job searching, so keeping it up to date with the latest fashion trends is extremely important. Creating a first impression that is memorable when it comes to your resume will literally pave the way for an interview and a job if you play your cards right. Constructing your resume with the latest fashion trends for resumes 2015.
Emphasize Your Achievements
Your achievements are the distinguishing factor when it comes to you and the competition, so adding a separate section to list all of them is a wise idea. Adding numbers or figures to this section for your achievements is also a great idea because it will ensure that your resume engages the interviewer, the employer or even both.
Expand Your Experience
Resumes are meant to not be longer than a page or two, but try to keep it to one page only. Listing all of your previous work experience on your resume is definitely ideal, but will take up a lot of space. You should still be listing all your work experience but only highlight and expand the more relevant experiences to the job that you are currently applying for. Giving a brief description and keeping your resume in chronological work history and be sure to add the dates. Again, only the most relevant experience should be emphasized so it's a popular 2015 resume, and noticed right off the bat.
Use Specific Summaries in Your Resume
Summarizing your performance profile or summary is extremely important and one of the biggest fashion trends for resumes in 2015. Your objective statement listed on your resume has become obsolete, but if you are an entry level candidate, student or a career changer, you do not really need a summary. However, if you are the latter, there is a demand for a profile statement or summary in resumes, so ensure that you make an impression with it and make it as impressive as possible.
Talk About Why You're a Wise Investment
This is one of the biggest fashion trends that candidates are following suit with when it comes to having a popular 2015 resume. Instead of stating why you should be hired, talk about why you're the best investment available. This shows you are professional and that your candidacy cannot be matched.
Utilize These Fashion Trends
Using the following fashion trends to your advantage when creating your resume. You will be guaranteed to land an interview and a job if you utilize these popular 2015 resume tricks.
Image credit: https://www.myvirtualbench.com/Blog