Resume Editing
Does your resume look like it's missing something?
Does it look haphazard, unorganized or unappealing? Does it sound boring?
Are you unsure if you included all the details or made a spelling mistake?
Make sure your resume is up-to-date
with professional resume editing services
Meet Our Top Resume Writers
Professional Resume Writer James
As a Certified Professional Resume Writer (CPRW), I create resumes and cover letters that sell the client in the best possible way for the position he or she is seeking. As a certified resume writer and career coach, my client experience runs from recent high school and college graduates to senior executives, and my industry experience is wide. In job search, it is all about selling yourself and my job is to provide the tools and guidance to do that most effectively.
Resume Editing Sample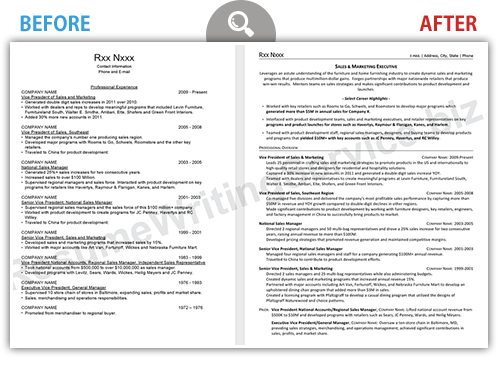 With our resume editing service, your revised resume includes the following:
Identification of your strongest and most significant achievements.
An appealing personal statement customized to the job.
Focus on your most important and best professional skills.
Improved language flow including important keywords.
Corrected grammar and spelling.
A format reflecting your current requirements.
Simple Reasons to Choose Us

US Writers with Exceptional Expertise

Direct Contact with Your Resume Coach

Appealing and Fully Customized Resumes

Unlimited Adjustments and Money Back Guarantee
We can help you with the editing part and make you a professional up to date resume! One of our certified resume editing experts will proofread your document to make sure that:
All spelling errors are identified
All inconsistencies are marked
All structural patterns are highlighted
All corrections are provided
Our professional editing services are aimed at optimizing your current resume so that it is up to market standards, has no errors and guarantees that you will be taken seriously by an employer. Our job is to make your current resume into a flawless one! Consider resume writing service now!
Do not hesitate! Submit your current resume with a short description of what you feel might be wrong and the possible changes you would like to see incorporated.
Natalie J. Vaughn


You edited my resume so well that I thought it was really written from scratch! It's a real pleasure to cooperate with you!
Our dedicated resume editing expert will work with you until your resume is just the way you want it!
Order Resume Editing for
$80.00
$80.00*
only now!
(*for new buyers only)
Order now