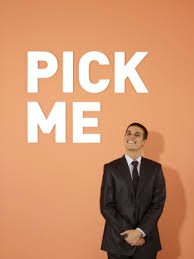 Resumes and interviews have a lot in common with each other, according to employment sector experts. Typically, a good resume means a good interview. We've assembled the top 10 tips for resumes writing and interviews to show you how this relationship works.
The top 10
First impression matters. That's not just a jingle. Your resume is the first impression you provide to an employer. Your resume needs to be extremely well presented, delivering high quality information and above all competitive. Manage your resume to look great, with top quality formatting and space management. A good resume will always get attention.
Research the job! The most common mistake job candidates make is not understanding the job they're applying for and what the role requires. Take the time and find out as much as you can about the business of your new employer. If possible, an onsite visit with the contact person can be highly productive. Ask questions and make it clear you're serious about getting the job.
Tailor your resume to the job! This is an absolute must-do. Always make sure to address every aspect of required skills. Use your resume to show high values in each required field. Also address as many "desirable" criteria as possible.
Learn how to use your resume as a career asset. Write your resume to show your strengths, your knowledge, skills, and abilities in the best possible way. This is an extremely competitive, tough, job market. The better your resume looks, the better you'll do at getting jobs and interviews.
Make sure you arrive at the interview on time! When you get an interview, make sure you know how to get there. Physically check the route and travel times. Above all – Focus! Some people actually get lost on their way to the interview. You can guess how well they do at that interview when they eventually find it.
Research your interview questions and answers. This isn't a parroting exercise; it's to orient yourself to answering those questions and making sense. Practice answering questions with a friend; learn how to answer a question clearly and well.
Dress like you mean business! Look like you want the job and that you care about what sort of impression you make.Clean, regular, business wear is the minimum requirement. Make sure it's dry cleaned and you're your "look" is professional. This reassures interviewers that they're not wasting their time.
Use your successful resume as a guide to the interview. Sounds a bit different, doesn't it? The fact is that your resume got you the interview! Study your copy of it.
Your cover letter is a major opportunity. The cover letter allows you to provide a lot more information. Use it to amplify information on your resume without rehashing resume content. Don't repeat yourself, explain yourself.
Memorize useful answers to behavioral questions about solving problems and meeting challenges. These questions are extremely important, and they will be asked. Choose the best examples possible to show your skills and achievements.


As you can see resumes and interviews really do have a lot in common. If you'd like more resume and interview tips, see this link.
Images are taken from: goyello.com, fashionsunrise.com, gstatic.com.