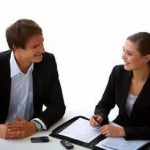 What is a simple resume format? This is a common question asked by many job applicants looking to get hired this year. When it comes to resume writing, there are some tips you may consider to come up with the most perfect resume that will help you land a job.  Below are the tips on how to write an effective resume that would be noticed by potential employers:
Resume Writing Steps
Write your name, address, and contact number in the first section of your resume. This shall provide an employer an accurate date about you. For the contact number, include only the number where you would like to be contacted. Never include your work number if you won't want the employer to call you from that number. In addition, include your email address where you want to make correspondences to the employer.
Write a summary. This shall include a brief summary about you. Highlight your strengths and your experiences.
Write your professional experience. Begin writing your most recent employment as part of this simple resume format. List down all your professional experiences which include all those in the last ten or fifteen years. Focus on only employments that have something to do with the job application. Write down the name of the company, location, brief description about it, your position, and employment years. Highlight your contributions and accomplishments.
Remember in resume writing to include education. Include the location of the school, degrees earned, and graduation year. If there's any, include your awards and achievements.
Write down your training and skills. Include all relevant skills for the job application.
Write down references. Include people that the employer can call to know you.  This could help you become successful in your job application.
Resume Writing Additional Tips
Proofread your resume for any errors in spelling and grammar.
Finalize your resume by looking into some details you may have missed.
Submit your resume to employers you would want to apply to.
Hire a resume writer if you think your resume isn't enough for you to be called for an interview.
Remember these tips in writing a simple resume format to ensure you become successful in your job application. Consider hiring a resume writer to make you an effective resume to get hired quickly.