Executive Resume Writing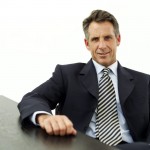 Searching for any kind of job can be a trying, stressful and time-consuming process – until you are finally hired! Our resume writing experts can help you save your time and energy so you are free to pursue other activities, such as developing your career skills and spending the weekend with family.
Executive jobs are considered prestigious, competitive and rewarding but there are only a handful of them scattered throughout each industry. If you want to be the one sitting in an executive chair, you need to order a professionally written executive resume from one of the best executive writing services available online or anywhere!
Every single word is weighed and considered valuable when it comes to executive resume writing!
If you want to get a great job, leave your document production to the hands of professional writers with extensive experience, market knowledge and commitment to quality!
Executive Resume Writing Service
Why leave your resume writing to executive resume writing service?
Resume writing is difficult and time-consuming – we will save your time!
An executive resume requires insider knowledge of employer expectations – we know what senior executives want to see!
A professional resume needs to be concise, readable and visually appealing – we can do it!
By ordering from us you can work directly with your writer!
Our writers are experts and are dedicated to your success!
We produce only high-quality, formatted, proofread and exceptional resumes!
Boost your chances of getting an executive job with our help!
Why do you need a resume service for executive?
A professional executive resume is one of the most important keys to a great job – the resume is you!
With our executive resume you will stand out from the competition!
Your professional writers will reduce your job search stress – they expect what you are expecting!
With a resume from us you will increase your chances of getting the job of your dreams!