Executive Resume Services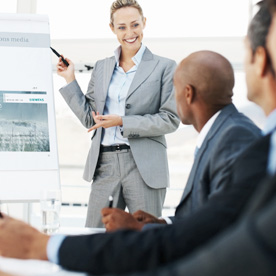 In the executive world there is an ultra-competitive job market with limited executive job opportunities. If you want to get an executive position that is rewarding, gratifying and pays well then you need to stand out of the competition! Our expert, professional executive resume writers can create an exceptional and superior executive resume, cover letter, LinkedIn profile, executive bio, web portfolio to distinguish you from the competition and help you get the job you want!
We are a personalized, executive resume writing, career and executive interview coaching service! We offer a variety of executive resume services options to choose from depending on your needs.
By ordering our professional executive resume services
YOU CAN GET :
Executive Resume Writing:
Our professional resume writers can create a high quality executive resume with the executive resume cover letter in addition, all you have to do is supply us with the information you wish to include and we start building a resume that will distinguish you, impress your employer and increase your chances of getting a rewarding job.
Executive Resume Editing:
Our professional writers will fully revamp your resume and provide you with a perfect polished document.
Executive LinkedIn Profile Development:
Our writers will help you to build an effective, high-impact executive LinkedIn profile that will help you build and expand your professional network.
Executive Cover and Thank You Letter Writing:
We can help you write a professional executive interview thank you letter and cover letter to complement your executive resume.
OUR EXECUTIVE RESUME WRITING SERVICES
We created this executive resume writing services to help our clients get better, well-paying and rewarding jobs. We strive to optimize your success, marketability and help you achieve your career goals. We are career management professionals and have the knowledge, skills and experience to unveil your image, talents, experience, values, achievements, experience and persona! We take pride in providing high-quality, professional executive resumes by some of the best executive resume writers in the industry!
We offer a variety of professional executive writing services that include:
A strategically written, interview winning professional executive resume
Expertly crafted career marketing documents
Showcasing and highlighting you achievements, awards, abilities and experience
Keyword optimization, correct writing style, language, terminology and formatting
WE OFFER ANY EXECUTIVE SERVICE YOU NEED!
Perfecting your resume and your LinkedIn profile can be the difference between getting the job of your dreams.It can open new doors and opportunities and bring you to new levels, but there's a reason it's so challenging.
Coming up with great resumes and LinkedIn profiles require experience and expertise to make sure that you maximize the quality and efficacy of your product, and this is what our executive resume services can bring to you!