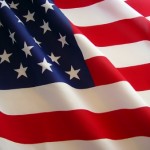 The American people had undergone a terrible economic crisis over the years. There were thousands of businesses in various states that had to be closed and the unemployment ratio increases in percentage. A lot of people suffered because of this human catastrophe. Because of this, the applicant hopefuls each year are increasing in numbers.
The good news is, little by little, there are developing companies nowadays. So the job vacancies are blossoming again. However, only a few can be accepted and be employed. That is why if you want to be one of them, you should think through with your application—take it seriously starting with writing an American resume.
There are standard features in resume writing that should be followed, not that they are rules or something but because they are for your own good. One good advice for you is to hire a resume writing service. In that way, they will assign a CV writer who will assist you in writing a resume.
Here are some of the top features of an American CV format
When you write your name, don't include your middle name—even the initial. Why? Because it will be a lot easier for a hiring officer to recall you name if it's short and easy to remember—putting your middle name make your it longer (not to mention if you have two first names or more).
There could be many applicants so in writing a CV you must make your details and information shorter but clear. You don't want to be labeled as boring and your CV be thrown in the trash.
In your contact details, just put one telephone number so that the hiring officer can easily know where to call you. That will be a turn off if they try all the telephone numbers on your resume and none of them reach you.
In CV writing, style your resume according to the job description. In this way, the employer can easily fit you in the job.
 Turn to Professionals in American CV Writing
On top of all these, the best advice is availing a resume writing service. We will be glad to assign a professional CV writer that will assist you in writing a CV—not just simply writing a CV but writing it professionally (the resume writer will teach you how), something that can be hard for the hiring officer to resist. Be sure that our American resume writer assigned to you knows what he is doing because the resume is an essential part of the application phase—it can be the door to your dream job.