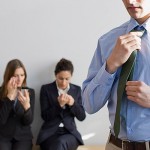 Applying for an internship isn't as easy as may seem. It requires serious attitude and is similar to the process of applying for a job. According to ResumeWritingService it has the similar key stages: position finding, resume submitting and an interview stage. Competition exists also and not everyone is offered an internship.
To become an intern, undergraduate student or graduate should go through such points:
Identify the reasons why you're going to be an intern and what you're expecting from it. Make certain in the field you're going to look for internship in.
Resume Writing Service knows that the period of finding a suitable internship can last a bit long, but it's highly important to find a company that meets your expectations and can give you conception of your further employment. There are a lot of opportunities to find an internship program: the largest number of programs offer internet sites and online databases, also you can visit job fairs and ask about internship in your high school, university or collage, as usual, there are special departments that have a lot of propositions for students.
Create an outstanding resume, where you show your relevant education, skills and work experience, if it exists. Make sure to include References in your resume and provide it with covering letter, where you emphasize why you are a suitable candidate for this internship and show interest in the offered program, as well as in the company. Read carefully about the requirements – usually deadline of application is mentioned there.
If you are in a number of successful candidates,www.resumewritingservice.biz is sure that you'll be invited to the interview. Employer wants to see what contribution in the company's growth you can make and whether your internship can give for company more, then employer is going to fill in you. That's why it's important to highlight skills you've already had and show your personal interest. Be ready to answer on the professional questions that are related to you field and its representation in the world and don't be afraid to ask interesting for you questions – in such a way you show your enthusiasm and a lack of fearfulness.
Need assistance in resume writing or interview coaching? – order from our Resume Writing Service!