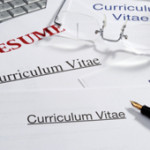 Resume writing shouldn't be that hard especially when there are dozens of templates to choose from not to mention samples to review. Anyone can actually write their resume based on their experiences. It's just a matter of mapping out the information based on the kind of template you are following. However, the way your resume is received may not be as good as you hope it would be.
There are many instances that a resume is forgotten or never discovered among the pile of resumes because it doesn't strike the reader or it didn't leave a lasting impression. If you feel that your resume belongs to this group, it's worth considering getting a professional resume rewrite, to add new life to your current resume.
How Professional Resume Rewrite Can Help
Resume rewrite, which is a service we offer, basically revamps your current resume to make it more interesting and eye catching to your readers. Our resume writers will review your existing resume, see what works and what not, and from there design a resume that is tailored to the kind of work that you are applying for. By eliminating unnecessary information and choosing the right template to use in rewriting your template, we are increasing your chances of getting noticed among the applicants based on your resume. Rewriting resume does help because it can help open new doors for you not to mention attract the right kind of employers too.
Our writers will know which information should be highlighted, where to place them for maximum visibility, and how to plan the flow of your resume so your readers will get more out of it even when they're taking a cursory glance. You might be surprised to learn how many applicants get better jobs because they made a jump to revising their current resume.
Hire a Resume Rewrite Service
Hiring someone to rewrite or revamp your resume is sometimes worth the price you pay especially when you get calls for interview compared to before. Rewriting a resume is easy, that's true. But finding a resume writing company that knows how to make any resume work is difficult. Fortunately, our business has been designed to help clients make their resume that more interesting because our resume writers are up to date when it comes to the latest trends in resume writing. They know what works based on the kind of job that you are applying for and can rewrite your resume accordingly.
How much will this cost? Not that much as long as you know which resume rewrite service to hire. Our resume writing company is one of the most affordable in the market today and if you want to revise your resume to make it stand out, we are at your disposal. We specialize in resume writing service and rewriting service and if you feel that your old resume needs to be updated to make it more informative and more professional looking, we are more than happy to get it done for you. There is no doubt that you'll be getting a better response from companies with your new and improved resume.
Image credit: http://www.jobs.ua/articles/4/1176/