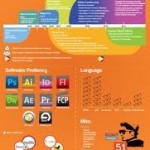 Resumes are essential when applying for a job as these tell potential employers what your background is, such as education, previous jobs, achievements, and of course your skills. Writing a resume isn't just about listing all relevant information down but it also involves grabbing the attention of your reader. Writing a traditional resume is safe to be sure, but if you really want to catch the eye of the employer, you need to employ new resume writing strategies.
An Idea for Rewriting a Resume
A resume that contains relevant information matters most, this is true, but sometimes thinking outside the box can do more good for you compared to sticking to traditional formats and layouts. As a matter of fact, if you feel that rewriting resume is the best to add more life to your application you should do so. It would even be better if you let a professional resume writing company assist you because they have the knowledge you need to make your current resume that more interesting to look at by suggesting that you use an infographic as your resume instead.
Infographics, as the name suggests, are graphical representation of information that are designed to capture the interest of the viewer and provide them with the information they are looking for. They are often used by businesses to captivate their target audience with great graphics that represent what their company is all about. However, infographics are not limited to such use. As a matter of fact, you can use it to build your resume. This is what thinking outside the box can do for you.

From Resume Rewriting to Infographics
The best resume is one that grabs the attention of the reader and lets them find the right information about them even in a glance. This is what our resume writing service can do for you. Even if you have an existing resume that you want us to revise or you want us to build one from scratch, you can trust us to come up with an eye catching resume for you. Our resume writers are also adept in using infographics as a resume rewriting tool if you want to give your resume the edge it needs. To do this, we'll take a look at your existing resume, design an infographic that best represents the information that you have, and choose or create the right images to represent each of your skills, background, and so on.
Sending in an infographic type of resume may seem to be bold but you might be surprised on the positive results it can get. Sticking to traditional creating a resume may all be well and good but sometimes going for something different can produce better results. Your resume doesn't always have to be boring. A well done infographic about your past achievements, your skills, and background can be more interesting to read not to mention easier to grasp by employers compared to having to go through a standard resume template.