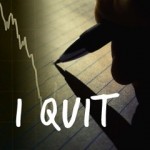 If you decided to leave a position currently held, it's necessary to write a letter of resignation. This type of letters of intention must be anyway positive, because you never know what will happen in future. These are one of the latest formal words between you and employer, which will be then archived as a document. If you're going to another company, you will obviously need a recommendation letter or references for further applying, that's the reason to leave only warm memories about your personality. There are some rules about writing a letter of resignation from ResumeWritingService.biz considering which you'll leave only positive impression about yourself:
Resume Writing Service think that the earlier you inform your employer about your plans to quit, the more serious and responsible attitude to your work you'll show.
The header of your resignation letter should include your personal information: name, address, phone and email. Then will come the date and employer contact information: name, title, organization and address.
Be brief: you're writing a business letter that have specific purpose and fixed formatting.
You should state in the first paragraph the date you're leaving exactly to give your personnel officer time to search for a new employee.
Never talk about your dissatisfaction, do not show any complaints or grievances, even if you hated your job.
If you're leaving on good terms, you may express the regret you have to go, but if you're quitting on bad terms, keep your business letter as professional as you can and avoid any comments concerning the reasons of your resignation.
Our Resume Writing Service think that you shouldThank your employer for the given opportunity to work for the company, say some words about your personal and professional growth and wish prosperity to the company.
In the final paragraph you can also offer employer to assist with the transition and any help in future.
Make 3 copies of your letter of resignation: for yourself, your boss and Human Resources Department.
Every time you have to take this serous decision ask our Resume Writing Service for assistance. We are eager to help you on your career way!