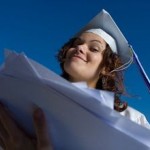 Resume Writing Service reminds you that one of the first tasks you need to solve, when you're going to get promotion is writing a letter of intent. It's quite a new approach in business writing, but it is needed to show that you really deserve an advancement. Your goal will include depicting yourself as a valuable person, the one, who can impressively contribute to company's success and the one they can't exist without. It has to be evident that people at the top already know how you work, your achievements and devotion and everything you've done according to your responsibilities and everything that exceeds of their limits.
Writing a letter of intent is a good summary and conclusion about the work you've done. Some things can be forgotten by your manager and writing intentional letter is a good reason to remind him/her about your old honors. The following steps in writing a letter of intent are recommended by our Resume Writing Service:
Start with setting the position you deserve to be promoted to and stating your current designation. If you're working in a large company, you have to mention your department.
To ensure the employer that you meet requirements for the job, give short description of your education, relevant work history and professional skills. Pay particular attention to the skills and qualifications, you've gained during working at the current position. As letter of intention can be attached to the resume, you should be brief with this paragraph.
ResumeWritingService.biz advise you to portray your main accomplishments in the company and to do it more convincing use numbers and percentage. But don't be too official: dilute your story with adjectives to be more impressive. As far as every company is interested in its income increasing, don't forget to mention what revenue you've generated.
Now explain why you want to get promotion. Also write about your goals, future plans and intentions. If you have personal seeing of solving current problems in department, ideas concerning new strategy or approach in business order, safely express them: private opinion is highly valued.
In the end tell what company will win with promoting you. Give assessment of potential revenue rising, clientele expanding or improving of company's image.
Our Resume Writing Service is eager to help you with this career challenge! Place an order with our affordable resume writing services to get further assistance!