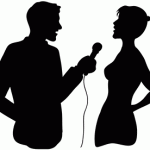 Resume Writing Service reminds that interviews are a part of our life. We cannot go without interviews. Every interview varies from job to job. All the interview questions are almost the same like qualification, experience, ambitions, strengths and weaknesses. But the interview based to judge some relevant or required skill of the interviewee is known as a competency based interview. You can also call it a skill evaluation interview.
According to ResumeWritingService.biz, competency based interviews are structured interviews in which all the questions are asked to test some skill of the candidate. The answers are then matched with already predefined answers to evaluate the candidate.
Some of the Competency Based Resume Skills Are:
Leadership
Communication
Problem-solving skills
Ability to work in a group or a team
Management skills
Creative skills
Risk taking
Helpful to others
Resume Writing Service is sure that candidate should take all the questions as a challenge and should always try to give positive answers. For instance, if you are asked: "what would be your reaction if you find some resistance or criticism from your team members or colleagues?" Your answer should be positive, you can answer that "I am an optimistic person and can understand that suggestion varies from person to person and it is the very right of my team fellows to express their ideas freely. I always welcome every kind of criticism".
Competency based interviews are taken to find a perfect candidate for the job post. If good communication skills are required than a simple degree holder candidate cannot be hired. The perfect candidate for this post, according to ResumeWritingService.biz, may be a salesperson or a manager having extraordinary communication skills. Furthermore, communication skills of the candidate can be checked by asking "how will you convince a person to but your newly launched product?". Here the candidate needs to quote some previous good example of such scenario type to elaborate his/her answer.
In a competency resume or competency based interview, as Resume Writing Service noticed, the interviewee is asked to explain skills with the help of past experiences. For example, you may be asked to "state one of the best examples where you have managed/leaded a team of more than five people to perform a time-based task." This type of a question can be answered only if the candidate has the desired skill.
This type of competency based interviews has made it very easy for the recruiter to hunt the right person for the right job with all the necessary skills and abilities.
In the end, apart from the interview advice, you should keep polishing your skills. Your skills will surely never let your down. Neither will www.resumewritingservice.biz if you place an order with us!