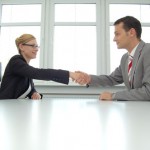 A federal government job can be very exciting and a stable way to make a living. They range from postal carriers and law enforcement jobs to positions in finance and law. Here are a few tips from ResumeWritingService.biz that will help you to secure a federal job of your dreams.
First of all, according to www.resumewritingservice.biz, you should prepare for an interview by wearing a traditional suit, provide a well-composed accounting position resume, preferably written by custom resume writing company(You can always turn to our services for assistance!) and arrive ready to answer traditional questions. Keep in mind that you will be working for the country and should show your interviewer respect by selecting appropriate attire, so choose a conservative, dark-colored suit and closed-toe shoes. ResumeWritingService advise women to stay away from wearing nail polish and excessive makeup.
Federal government job interviewers look at an ability to deliver results for their division, so prepare for that at least one week prior to the interview by selecting a few work achievements that will get a positive response from your interviewer.
Some of the question will relate to your ability to handle stressful situations and resolve problems. Besides that,ResumeWritingService.biz think you might be asked how you are going to deal with conflicts and with difficult people, so it would be wise for you to show how creatively you were resolving conflicts in your previous position. Ask your friend to help you out in conducting a mock interview and it will give you a good practice. Or else, order a professional interview coaching at www.resumewritingservice.biz There is nothing tricky about an interview, just make sure to keep focused on your goal, stay comb, positive and persuasive and you will get a federal government job that you were dreaming of.
Resume Writing Service has a great experience in training our clients for the federal job interviewing.