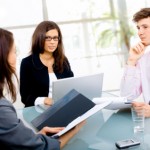 Resume Writing Service know that one of the most important things you need to do when applying for an executive level job is to master the interview process. Keep in mind the three key principles of the executive job preparation process – preparation, practice and presentation – and you will secure yourself a "dream job" you were thinking of for so long.
Confirm the format of the interview ahead of time. Will it be a face-to-face interview, a phone interview, a group interview, a lunch interview, etc? www.resumewritingservice.biz think that you should find out as much as you can about your interviewers – ask their names and do research on them to find something in common with you like former employers, college and university alumni, outside interests, etc.
Make sure you understand the roles and responsibilities of the position for which you are applying. If necessary, ask for a job description, research similar positions on the Internet. Research the company you are applying to. Review all available information about that company and make sure to talk to people who are actually working in that company. Find out if it is a new position or you are replacing someone and if you are, then why did he leave. Find out about company's strengths, key products or services as well as its key competitors. Put together a list of key questions that you will likely be asked and provide positive answers to those questions. In case you need a professional coaching, you can order it from ResumeWritingService.biz
Practice makes perfect, so take some time to go over the questions and answers. If the position you're planning to interview for is important to you, then don't take your chances, but rather prepare carefully for it and trust your resume to a professional resume writing service. www.resumewritingservice.biz is one of those services and it has a lot to offer!
On an interview day dress for success, groom yourself, watch your manners, keep your answers on point, avoid humor and jokes, unless interviewers joke first. Be positive and convincing, but not sharp and you take advantage of the opportunity to get an executive job you were dreaming about.
Resume Writing Service specialists will help you not to miss opportunities of getting executive level job!