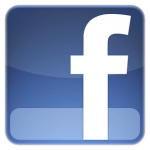 Resume Writing Service is aware that nowadays it's almost impossible to imagine anyone who's out of social networking. One of the most popular is Facebook. People share whatever, using it – starting from political views and opinions to absurd open pictures.
One of the major concerns, according to ResumeWritingService.biz, is stating religious views. Please don't take itwrong – we see nothing bad about sharing them, in fact I think it's good, but how do employers look at it? How would your boss, who is likely using Facebook would react to it and all the rest of the information that you state online about your personal matters.
In this article Resume Writing Service will try to cover what is OK and what is not OK to post on Facebook
So, Resume Writing Service begin with the religious views. I would recommend not to overflow your page with tons of information on this subject, but again – it's your page, your views and if you feel like what you write is positive, good for you and those who read your info, please don't hesitate.
The same rule applies to political views. Make sure your page doesn't sound like you're a "fanat". According to ResumeWritingService.biz, nobody would like to employ somebody who is crazy about something to the extend that it influences your performance and the work of your colleagues – who might follow your views that are different from the ones of your boss.
Please no open pictures. Think about your reputation. The more modest the pictures are the better. Just be natural, be yourself. But you may say "what if I'm by nature like this?:)", well, Resume Writing Service would say again – it's all up to you. I personally would advise to create a page that you would be proud of, rather than the one that would flow with all possible DONTs and DOs.
It is good if you write poetry, or create music, take photographs and can place these all on your page. If your employer stops by at your page, he or she will be glad to see how creative their employees are.
Good if you don't use bad words and negative sayings. Make world of friends. Let your colleagues and employers see how friendly you are, how many great words people write to you and about you. Resume Writing Service is aware that It all makes a difference. It all makes you – you.
And please remember one great thing – never badmouth your boss, or the place you work at. Think about it – if you work there, you must like the place and the people, otherwise, start looking for a new place, rather than write something bad about your employers, because the future ones will take this into account.
If you will ever need a new professional resume written specially for you, turn to our professional services at www.resumewritingservice.biz for assistance!