Writing a resume is a real challenge. There are some ways to do it: you can write it yourself, order it from a writing agency or use special software that will help you. There are many programs for resume writing and the problem is that none of them is free of charge. However, there are some programs providing free trial period. That is enough to try and decide whether they can help you.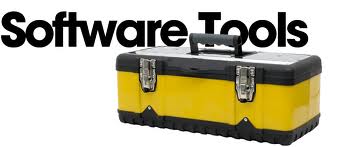 For example, you can download a free trial version of Easy Resume Creator Pro. It is a resume writing program developed by Sarm Software. Quite an easy and user-friendly resume builder. It can help you write a resume and cover letter. This piece of software can emphasize your experience, current career level and prospective.
The other resume writing software program you can try is EasyJob Resume Review. It allows you create and edit you resume at any stage. You will have to present all the information required and this clever program will do the rest itself. It has special writing settings for all the kinds of job seekers. Created by professional resume writers it can be a useful program for you!
Another program you can download free of charge for a trial period is SarmSoft Resume Builder. This program allows you create your own resume. It will describe all your skills and work experience. It includes several interface languages, so even if you are not a native English speaker, it won't make a problem. Besides, it includes some examples of cover letters you can send together with your resume.
You can see that there really are certain programs that can help you with resume writing. However, are you sure that it is a good idea to use them? I'm not trying to discourage you! But to my mind, it's better to address to a professional resume writer than to a piece of software!