You'll have seen at least a few articles online about how to put together your resume performance profile, but you rarely hear about the possible problems with these profiles.
The truth is that a resume performance profile can be trouble, and it can also be a truly messy problem. The main issue is with information content, but there are some other issues, as well. Your performance profile may be a real own goal.
Resume performance profile basics
A performance profile is essentially a range of performance indicators and your resume contains a lot of them. These indicators include: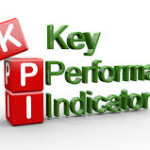 Your personal profile – This section needs to show strong positives. It's your personal statement, and you have to say something interesting and productive.
Your work history – Typically, your work history will include achievements and other indicators. How good are yours? Are they competitive?

Are they up to date

?
Your skills and competencies – No-brainer as it may seem, performance indicators aren't just selective choices of achievements. Your skills and competencies are basically cross references to your information while editing a resume.
Awards and honors – Awards and honors can't be used against you, can they? They can, in some ways, particularly if they don't relate to your job application.
Now the really hard bit – All these performance indicators, on a resume, must match or exceed the job requirements.
OK – Would you be prepared to say at this point that your performance indicators could have a few problems? You're right, and they probably do need some work.
Managing your resume performance profile indicators
The word for managing your performance indicators is "branding". This involves creating an identity with your performance profile.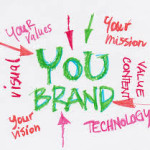 Personal profile: This very important part of your resume has to show very strong values. You need to express your values very clearly, preferably in quantifiable terms. Don't use an unsupported word like "Leadership", for example. Say how, who, how what and in what business context you showed leadership. Be brief, but be very interesting and very clear.
Work history: Performance indicators in this part of your resume need to match job requirements. Take the time to dig up some quantifiable, relevant performance indicators which unmistakably relate to the job.
Skills and competencies: This is a major element in any resume writing which nobody but employers usually notice in terms of performance values. Remember your resume is participating in a competitive process. Which skills and competencies can you use to show exceptional values?
Awards and honors: As above, the wrong awards and honors are quite useless. Ironically, the best awards and honors are performance-related. Whether it's a Pulitzer or Employee of the Month, relevant awards and honors with "great job" on them get more traction with employers.
Now: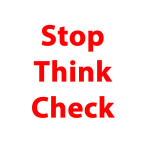 Ditch

any materials on your existing resume which don't deliver good, clear performance indicators.

Focus

on targeting your performance indicators to match job needs.
Quality

control

your information and make sure your resume looks like Performance R Us before you submit. You'll be glad you did.
Images are taken from: ameslab.gov, gstatic.com.