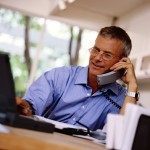 It pays to be patient, but when it comes to your dream job, you have to be persistent and after submitting a resume, you should follow it up with a letter. Resume Writing Service knows how to make the right impression on a potential employer and would like to offer a few suggestions that will help with writing a sound follow-up letter.
Resume Writing Service Tells About Ways Of Follow-Up Letter Writing
So, if you don't want to wait for the potential employer to call you, there is a way to speed up this process by sending a follow-up letter, but how do you write it? If you didn't get any news from the employer for a week or more, you should write a follow-up letter via email. This way you can be certain that the employer will get it within minutes and possibly remember you. In your follow-up letter you can ask things like whether all candidates will be contacted and told about the results, whether any additional information is required and your eagerness to meet and to work in that particular company. According to Resume Writing Service, it goes an extra mile if you will show interest in the position and your eagerness to work.
Resume Writing Service Can Help With Writing A Perfect Follow-Up Letter
There are many follow-up letter templates on the Web, so if you don't know how and what to write, read a few and compose your own based on obtained information. At the same time, if you want to be certain that your resume and/or follow-up letter is written perfectly, turn to professional resume writers. Resume Writing Service is eager to help you get your dream job, so place an order with us and get a job offer tomorrow.