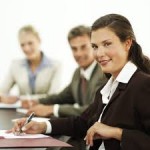 If you're looking for a new job, then a great resume is what you need to create a lasting impression of yourself to prospective employers and earn yourself an invitation to the interview. To achieve this, simply use the following CV writing tips to put together the most compelling document.
1. Answer the question: "why should we hire you?"
Most employers have between 15 and 30 seconds to evaluate a resume. If the resume does not provide a direct and credible answer why you are the best candidate for the job, the resume gets discarded. So, visualize the employer as sitting before you and asking you: "why should we hire you?" Then write down the most compelling reasons why you believe you deserve the job.
Put together a response like this:
I am a successful business turn-around strategist. I am currently heading a custom applications development company with an annual turn-over of $625 million. By the time I took up the company's leadership two years ago, the turnover stood at $100million. This presents a growth rate of 250% year-on-year…
2. Focus on a specific employer
If you're targeting a position common with many employers in your profession, avoid the temptation to write a generic resume for them all. Rather, see each employer as an individual with specific requirements, and demanding attention from you. So, let your resume present an answer to the question: "why is the employer hiring and what solutions do I have for his needs?"
Example:
An insurance company is looking for a sales manager and you're craving to get this job. Adapt your resume to employer's needs: describe your knowledge of finance, write the details of your previous projects related to insurance. Dwell upon your communicational skills and mention how well you get along with customers. Check out the company's website, try to understand their culture: are they official or rather fun?

You can also use our production engineer resume sample as a tutorial.
3. Think profits and efficiency
When applying for a job, chances are that there will be more qualified people than you. Here's how to beat them in the race to the job. Most of the candidates will describe how their qualifications and professional experience perfectly match what the employer is looking for. However, address yourself to the real reasons why the employer is in business. In your resume therefore, present answers to questions such as these: how can you help the organization make more money, save on costs, or take advantage of a business opportunity?
Example:
The largest motor dealer in your state has an opening for a salesman advertised on national newspaper. You feel this is the job of your dreams. However, you only have two years of experience as a sales person while you will be standing up against professionals with over 20 years of experience. Research the company and demonstrate that you understand its operations and how you can make them more efficient. Show also that you know the dealer's key categories, major competitors, as well as emerging trends in the market that you would like to help the company capitalize on to expand its market share.
4. Demonstrate achievement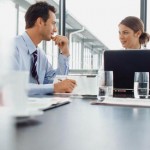 Do you have relevant outstanding accomplishments that you are sure will be of interest to the employer? Use them to demonstrate how you can help turn the organization's fortunes around. However, the employer may possibly want to know more about your specific achievements, but try not to go overboard with the detail.
Remember, you first have to quantify the impact in terms of expense/profits and time spent. In addition, you would need to concisely showcase that you are can and will achieve a similar breakthrough at your new job position! So, quote figures and percentages and show how you can replicate the achievement at your new organization.
Example:
You recently arranged a $700 million strategic takeover by your company of its most potent business rival. This now places your company in a position where you can dictate market prices, and hence project better earnings going forward. Put this down in your resume, indicating the specific role that you played, and how much (in dollars) your company hopes to make in the next five years following the deal. Then show in the resume how you can help the new employer tackle competition, build greater brand awareness and make more money now and in the long run.
5. Choose the appropriate resume format
Employers always ask, "What relevant experience do you have?" The answer could be a job you last did seven years ago. In a chronological resume, that could perhaps appear on the second page.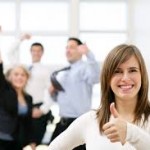 Everyone may have had experienced delays, difficulties or other troubled times during their lifetime, whether in a professional career or academic life, but never be afraid to use this as a tool to showcase your stamina, perseverance and dedication to a certain goal. Always be sure to turn a negative experience into a advantage by always remaining positive.Whatever the case, pick the resume format (chronological, functional or combined) that helps you present your strengths most candidly and within the shortest time possible.
Example:
Here's a real estate agency in urgent need of a marketing executive. But the last time you sold property is seven years ago, yet you will be competing for the position with professionals currently handling real estate. Go for the functional resume format, as it will allow you to group your experience by category, as opposed to chronologically. Second, place the most relevant work experience (real estate executive) as the top-most job. Highlight how you sold the most expensive beach property in Miami to Tom Cruise, and don't forget to mention that you maintain an updated database of emerging millionaires in the area.
When all is said and done, you can never go wrong with the above five tips for resume writing. So start your job search with confidence and march on to the successful career that awaits you!