If you're looking for reasons to start a blog related to your future career or job searching, you'll find that you already have more reasons than you think you have. Blogging on your favorite subject is a very good idea for multiple obvious reasons. When your favorite subject is your career, it's a great idea.
5 top reasons to start a career blog
Blogging about your career isn't really self-indulgence, although it may seem like it sometimes.
There are some good reasons to start a blog:
Blogging is a way of

staying up to date

with issues, exploring ideas, and above all, communicating with other interested people.
It's both a learning experience and a very thought-provoking experience. In career terms, "learning" and "thought-provoking" are always

high value results

. (You'll also find that "thought-provoking" is not just an expression.)
As a blogger, you may wish to express your opinion, or simply report news about some new development in your career, but you'll find that you will always

learn

something when you blog.
Blogging is always interesting, adding

perspective

and depth to your subject matter.
The best reason to blog about career is essentially a range of subjects in a career track. As your career progresses, your interest will diversify, and your career subject matter will evolve. This

ongoing evolution

is very good for any career blog, enhancing and developing subject matter, conversation, and feedback.
How to start a career blog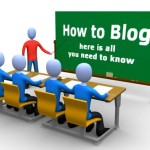 The best way to start a blog is on a well-proven blog platform like WordPress. The mechanics of blogging can be quite complex, so you need to work on a platform which is easy to handle and which provides help when you need it.
There is a bit of a learning curve to operating a WordPress blog or any other type blog, but you'll find that it's really quite easy. This ease-of-use is important, because you need to focus on the content of your blog, not minor technicalities.
Best practice advice is to make your blog a specialist blog, rather than a generalist blog. If you do have very broad interests within your career spectrum and are able to adequately address these interests with interesting materials, a generalist blog will work. Otherwise, stick to a basic specialist blog, like a blog for aficionados or other specialists.
Basic blogging best practice
When blogging, keep track of the currency and values of your materials at all times. Make sure that your blog like with your resume writing is up to date, and not rehashing ancient news.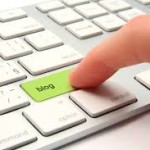 One of the risks of being a blogger is that you may find that you are repeating yourself or even rehashing your own work. Professional writers will tell you that you simply need to focus, but be aware of that risk, because it will definitely impact your readers.
The truth about blogging
Many bloggers actually undervalue their blogs. When it's a career blog, you will find that your reasons to blog generate themselves. There is always something interesting, something annoying, or something worth blogging about.


You'll find after a while that your blog generates its own materials. Expect to have a lot of fun, because you will. If you'd like to find out more about career blogging, see this link.
Images are taken from: cloudfront.net, blogspot.com, gstatic.com.