We've put together the latest job seeking tips to help you navigate the often confusing job market and find the jobs you want.
An efficient job seeking strategy is based on the techniques that work best for you. There are plenty of options, but you need to focus on the job seeking methods that find you the best jobs.
The top 10 job seeking tips
These tips are: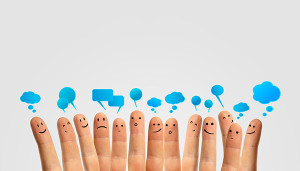 Specialist networks – Whatever your profession, you can use a specialist network to get expert

quality information

and information which usually isn't available in the mainstream job market.
Creating working relationships – These relationships are obviously connected to your networking, but they also work on the individual level. Good relationships lead to

real opportunities

.
Upgrade and update your resume regularly – Up to date written resume, which is regularly updated and improved, is a major asset you can use whenever you find a job opportunity. A well-maintained

functional resume

is a great way of having a ready-made resume you can use for a wide range of jobs.
Target every job application. Don't be lazy when applying for a job. Focus your resume on matching essential job requirements. This is quite easy, and it also ensures that your application will be truly

competitive

.
Don't waste time on "maybe" jobs when searching – You need jobs you have a chance of getting! Take the time to hunt down jobs where you have a lot of matches with the essential requirements and skills.

Time wasted doesn't get refunded

.
Don't waste your time on sites that don't deliver, either – Try out a new job search site or better still, explore employer sites to give yourself more options, whenever you can. This is a very useful way of

giving yourself more search options

when there's not much around in your usual sites.
Be fussy when searching for jobs – A lousy looking job is quite likely to be a lousy job. If the job looks low paid or your research shows the employer isn't popular with staff, accused of non-payment of entitlements, or other very iffy practices, avoid.
Don't apply for everything you find – You might get 300 jobs? No, you won't. You can really stress yourself out severely, going for every job you see. Job search is frustrating enough without making it worse for yourself.
Take the time to find the best search words – Using a single word usually just generates a lot of unwanted results. Try out search options until you find the most effective. Use very

relevant words

like types of software, duties, and responsibilities to narrow down your search to jobs you really want.
Think about social media sites as job hunting sites – Some social media sites link to a lot of different job advertisers, like LinkedIn. A bit of searching can find you more places to look, as well as

more jobs

.


To find out more about job seeking techniques and more job hunting perspectives, see this link.
Images are taken from: cdn.shopify.com, inc.com, hubspot.net.