School Teacher Resume Sample
You May Also Like These Samples
School Teacher Resumes
Jillian, Senior Resume Writer
For me, this is the heart of the resume writing process – we aren't just putting facts and figures, phrases and sentences, timelines and contact info together in a document! We are telling a story in such a way as to capture someone's attention. We want to tell a story that is interesting, clear, descriptive, as well as comprehensive with all of the necessary facts and figures.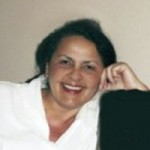 The absolute basics of a school teacher resume
Please note that this article deals with the fundamental requirements related to creating a school teacher resume. There are two basic streams of information related to any school teacher resume:
Statutory information – Statutory information may include licenses, certifications in OHS or other areas, background checks, or other materials required to be documented. Specialist areas of teaching may also require certification in specific State requirements may vary depending on the type and level of schooling involved.
Qualifications and relevant experience – Every teaching role has a specific range of requirements in terms of qualifications and experience. These requirements are set by the state qualification standards and the school's requirements for teaching skills and expertise.
When writing your resume, systematically address the following issues in the appropriate parts of your resume:
Objective
Your career aspirations, "why you want the job", which explains how your job application fits your career path.
Skills/Achievements
This part of your resume needs to be extremely clearly defined, matching employer needs and showing superior levels of expertise, productivity, and experience.
Education
Be sure to show appropriate licenses, certifications, qualifications and other credentials, preferably in list form.
Work history
Use examples from your work history which are clearly relevant to the job requirements. Cite specific systems work, for example, to show your skills and experience.
School teacher resumes formatting
A functional resume format is the best resume format to work with when writing a school teacher resume:
Header – Your name, phone, email, and address.
Personal profile – This is an introductory section, describing you and your work.
Skills – This section is extremely important. Your skills list needs to address the specific requirements of the jobs for which you apply. Be sure to cross check your resume against listed skills requirements.
Qualifications and mandatory documentation – State your qualifications in the standard academic form, describing the degree, honors, institution, and year of qualification.
Work history – Your work history needs to be tailored to show appropriate experience for the positions for which you apply. Never submit a One Size Fits All resume. Target your resume to every job application.
Writing an effective resume
It's not hard to write an effective English teacher resume using a functional resume format. The major problem is making sure that quality of information supplied is competitive and makes your resume stand out.
These are the core issues in writing an effective school teacher resume:
Standout skills – The skills part of your resume is the best way of ensuring your resume stands out. If you have superior skills, you're a natural selection for the job. Use performance indicators to demonstrate productivity and achievements.
Experience – Schools need competent people. Focus on showing relevant experience which meets the needs of the job.
If you'd like more information about school teacher careers, or need to search for information about your area of teaching, the Bureau of Labor Statistics has a very wide range of information. This is a search page of their articles on school teaching at all levels you can use to help explore your information resources: http://data.bls.gov/search/query/results?q=school+teacher
At high school level, anticipated job growth for school teachers in the US to 2022 is 6%, or 52,900. This number varies depending on the type and level of teaching, and does not include Special Education teachers.
For a high school teacher resume, feel free to contact us now!
Order now