Resume section headings are a virtual art form. They relate to your resume content, information quality, and act as working structural features when you're creating your resume.
Overview: Why good resume section headings are so important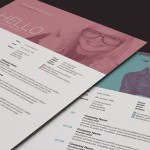 What, you may ask, is so ultra-critical about resume section headings? The answer is – Everything! Resume section headings are navigational tools for your resume readers. They represent critical elements of your resume,  and they're also very useful organizational tools for creating your resume.
You hear a lot about "presentation" with resumes, but not so much about information quality and values. Resume sections are major integral elements in your resume, all significant, and all useful parts of your competitive resume.
There is a mixture of presentation with resume sections headings:
Separating information elements in your resume, like basic headings, sub-headings, and sub-sub-headings.
Your resume headings are a sort of document map, both for you while writing and your readers, of information and content.
Resume headings act as "coverage markers" for your resume, and can be used to break up resume sections into easily manageable, bite-size bits.
For example:
Main heading: Education and training
Possible sub headings from main heading: Academic background, Programs, Internships, Courses
Headings also allow you to create useful lists like lists of skills, which are a mainstay of the ubiquitous functional resumes.
A heading for bullet point list is a quick, efficient way of covering any subject, too. Each heading allows you to categorize and quantify information on your resume. If you need one more example, look at this network engineer resume sample.

Resume section headings and layouts – Critical values
With the massive increase in new layout options for resumes, section headings have taken on another, unexpected role – Helping resume writers keep track of their information.
Most people underestimate the process of writing a good resume. That's why most resumes are unsuccessful. Managing information needs to be done systematically. That's particularly important when you consider that modern resumes contain a lot more information.
The old resume layouts were very simple. They needed just a few headings for a few sections. Modern resumes, particularly targeted and functional resumes, will use multiple sections.
This is a small, rather basic smorgasbord of possible resume section headings:
Career Summary
Professional Background
Academic Background
Academic Experience
Programs
Professional Associations
Qualifications
Areas of Expertise
Licenses
Publications
Professional Publications
You don't really think about these things when you're writing a resume. You really should, particularly in context with the information requirements of the jobs for which you apply.
Take another look at that bullet point list – See any major items employers would need to see? Yep, all of them, and that's why you need to make your information very easy to find. You need to plan and structure your headings, to make sure you're covering all the information you need to deliver.
If you'd like to find out more about resume section headings, check out this link. You'll be astonished at the range of options for basic resume entries.
You'll also notice something: All these headings are very useful. Consider your options, and use the link page as a reference when you're trying to create headings.