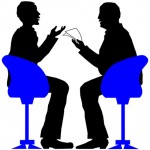 Resume Writing Service is aware that during one's life one must go through an interview as job is a need of everyone. Interview questions vary from job to job. When you have to give any behavioral interview it is a little different from routine interviews. It contains some traits of common interviews but the focus of behavioral interview is upon one's personality and his/her perceptions.
The question arises that why interviewer needs to ask questions about interviewee's personality?

Services we offer:

Peculiarities Of Behavioral Interview From Resume Writing Service
Now, ResumeWritingService.biz thinks that this is the time to show your positive behaviour. You'd better tell that you need to grow more, need experience in something new of your interest, as you can see the opportunities in your organization. If you will say something against your previous company it will give the impact that you will do the same after leaving this new company that would be not acceptable.
Interviewer can ask about your siblings, your interests, your job experiences if you have any and your qualification as well. But the questions related to your personality will give your insight vision. This kind of interviews is taken in nearly all the fields but especially where costumer dealing, managerial posts, trainers and teachers are involved.
Sample Behavioral Interview Questions
Has there ever been an occasion when you did not agree with the opinions of your supervisor? How did you handle this situation?
What goals do you have for your future in this position? Do you have any specific ways in which you hope to achieve these goals?
Tell us about a decision that you made which was unpopular with those under your supervision? How did you work out a compromise?
How do you behave when you are unable to complete your regular daily activity because of constant interruptions?
Have you experienced a problem with a co-worker? What was the problem and what did you do about it?
How would you react if you have to terminate a co-worker who is a good friend of yours?
How do you prioritize on occasions when you have multiple projects on-going at the same time?
Provide an example of a situation in which you were able to motivate your co-workers.
Tell us about a situation when you had to deal with a nasty client.
Was there ever an occasion when you had to put off making an important decision?

Behavioral Interview Tricks
Candidate going through this kind of interview needs to be honest as well as smart. Never show your weaknesses. You could be questioned what you will do if any customer shouts on you due to system failure or finding some defect in your product? Resume Writing Service is sure that you should say that I can apologize on the mistake and provide him/her error free product. You must show your humble attitude to the interviewer as well as the customer.


By knowing the psychology of the candidate, interviewer could see his/her capabilities as it's essential to know. Resume Writing Service.biz reminds that Psychology builds one's behaviour, acts, expressions and moods. Person with good nature and positive behaviour could survive in all situations easily as well as he/she can motivate his/her colleagues in tough moments, that's quite favorable for the organization. Finding an appropriate person for the post could be done by using the method of behavioral interviews.
To facilitate your interview, Resume Writing Service offer its interview coaching service along with resume and CV writing services.