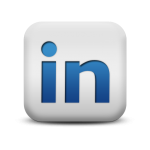 LinkedIn is the biggest professional social network that connects professionals all over the world. Resume Writing Service claims that Executives from all Fortune 500 companies are LinkedIn members – the fact that makes you join this community for effective career development.
The first thing to remember is that LinkedIn is site, which connects people with common interests in order to help them to meet problems, find decisions and to receive a piece of advice. So, ResumeWritingService.biz thinks that you should not use it just like job site: help other members sharing your own experience and some day they will also help you in finding position of your dream.
As LinkedIn is specialized in creating new opportunities for advancing your career, according to Resume Writing Service, it has a lot of tools for that:
"Expand Your Network" provides you with a chance to start inviting connections to join LinkedIn. A large network of connections means knowing the right people in the right places.
participate in LinkedIn groups. Try to post your comments as well as take active part in discussions and build dialogs with members. In that way you will build relationship. Don't ask about job on first steps: try to build sure contacts first.
Resume Writing Service has made an interesting observation: HR professionals typically have the greatest number of contacts since having business contacts is their business! So make more friends in HR and your list will grow exponentially.
update your profile from time to time: be sure that it includes all relevant information and keywords typical for your industry.
research available on LinkedIn companies: they provide information about new vacancies and trainings. Visit selected company's profiles to be aware of all updating.
Resume Writing Service.biz advise you to build relationship with your network contacts. Wide net of professional friends can help your good standing and possible career advancement. Especially if you occupy with business or sales – in these spheres all your contacts can become your potential clients.
create business profile: writing in third person, using logo and images attract clients very fast. Also use as much categories describing your affair as you can: that makes your profile more visible.
Resume Writing Service thinks that you should forget about personal information: here you're valued as specialist, not like a person to hang out with!
Please mind that a special service dedicated to Linkedin profile development can be found here: www.resumewritingservice.biz