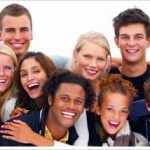 Procter & Gamble Co. is a Fortune 500 American multinational corporation that manufactures a wide range of consumer goods. Resume Writing Service points out that P&G is credited with many business innovations including brand management and the soap opera. There are 490 internship opportunities each year, $ 26 per hour, 83% of the interns can get a full-time opportunities, of which 92% will accept.
All US internships programs offered by P&G are located in Cincinnati. There is a number of important conditions to be highlighted:
Interns are eligible to participate in the basic health program, but they are not eligible for the Company contribution to the cost of the program, for dental benefits and cannot purchase coverage through the Company;
The expenses (transportation, meals, and lodging) for one round trip (air, rental car, etc.) to the work location either from home or school are paid for Interns and for spouse and legal dependents, if they will be moving to Cincinnati with the Intern and will be traveling within the boundaries of the United States or Puerto Rico;
Interns are not allotted vacation days;
ResumeWritingService.biz emphasize that interns are allowed up to $1000 in salary advancement that will be deducted in up to five equal installments from their first five paychecks;
Interns are eligible for a holiday gift and/or Dividend Day tickets if they are on the payroll at the time of distribution;
Interns are paid for occasional absence due to illness at the discretion of their manager, as are regular full-time Company employees;
All Interns with offers (either for full-time employment or to return for the next work period) are eligible to receive a holiday gift whether or not they are on the payroll at the time of distribution.
Among the base requirements to the potential candidates Resume Writing Service can name:
Be studying towards a degree;
Strong skills in leadership, and excellent in communication;
Be willing to relocate for the period of the internship;
Good command of the English;
No prior experience required;
Be willing to face a new challenge every day.
Start your career growth within Procter & Gamble Company ordering from our Resume Writing Service. This is your first step to get an interview appointed!