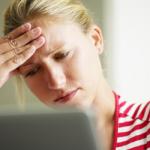 The best way to find your place in this ocean of professions is to try as many different activities as possible, because you always have to compare. Almost all Resume Writing Services advise to highlight only relevant to the position work experience. But how to show an advantage of having experience in different scopes of activity, when you have a lot of unrelated jobs while resume writing may remain a question.
Resume Writing Service Gives Pieces Of Advice
First of all, it's very important to choose the proper resume type. It is evident, that listing all your jobs turns your resume into the mess. So, the best decision for you is writing a functional resume. You name briefly positions and companies and pay particular attention to the skills you've developed, which may be provided with the class work or professional projects. According to ResumeWritingService.biz, you can also portray complications you've faced with and uncommon decisions you've found.
Even if your previous job titles weren't related to the vacancy you're applying for, it doesn't mean that your achievements and skills also are like chalk and cheese. Find out the most relevant skills and place them on the top of the suitable paragraph. If you have a long list of them, you can classify all skills and create separate sections, such structure can emphasize your readiness to face with different assignments.
Resume Writing Service thinks that you should try to use keywords specific to the industry in which you seek employment – that shows your acknowledgment with the sphere you're going to work in and attention to the company's activity.
ResumeWritingService.biz advise you to use numbers to emphasize results you've achieved. Such stunts always impress no matter what resume you're writing.
Talk about your contribution in company's growth. It doesn't matter in what industry you've worked before, if you can make money or organize the staff – your preference then is undeniable.
According to Resume Writing Service, if you have rewards and honors, don't conceal this fact: there is a proper place for them at the end of your resume.
Good resume writer never lies and always reproofs his/her creation not only by himself /herself– so don't forget about that and be confident in the flawlessness of your resume.
In order to make your resume really flawless, you are welcome to use our cv writing service! Place an order with www.resumewritingservice.biz and be sure to get the most professional resume on time!