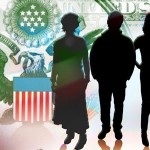 It is evident to Resume Writing Service that among such high-paid and prestigious jobs, as positions in federal field, exists a tight competition. For several years to apply for jobs with the federal government you needed to submit specially designed form, which extracted only important for this position information. Instead of former mode, you are free in CV formatting today. On the one hand, now you have an opportunity to emphasize your strong sides, on the other – everybody has such opportunity, so only the best will get a federal position. Effective federal resume turns into not just an instrument for finding new job, professional CV writing becomes essential.
Many federal organizations provide CV forms, checked with the human resources department to confirm their CV guidelines, or scan your CV in case to find keywords relevant to the position.
When you find an open position and become familiar with requirements, you're ready for CV writing.
So look through this guide from of CV writing basics from ResumeWritingService.biz to create a top-class federal CV:
Your full name (in a large and bold type) and contact information should be centered at the top of your CV.
Think up an impressive-sounding objective statement.
Resume Writing Service advise you to start writing experience summary, where you emphasize your relevant to position skills and professional qualities.
Work experience section can be divided into different paragraphs depending on type of former activity (volunteer, military, civilian). Years, official job title, the organization's name and its location should be present as well as optional information about your annual salary. Use only action verbs in Past Simple.
Education section, according to Resume Writing Service, is written in reverse chronological order and includes all the institutions you've graduated from with names of all degrees, completed trainings and certificates.
If you have honors or awards it's a high time to tell about them. Write the year, award and brief description of what you've done.
Such section as personal qualities usually isn't added to federal CV.
The last statement "References available upon request" ends your perfect CV.
Note: federal applicants are always checked on the veracity of their information. For such high authorities it's inconceivable to fake and the end doesn't justify the means.
In case you will need a professional federal resume, don't hesitate to order it at www.resumewritingservice.biz!