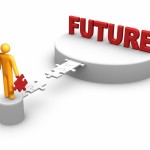 Resume Writing Service knows that global economical situation reflects on the companies' activity and labour-market with great accuracy. Periods of major unemployment correlate with periods of economical recession and it can be very complicated task to save the position. On the one hand, economical crisis is a very good cleaner from weak and uncompetitive companies, which leaves on the market only strong players, but, on the other hand, crisis can leave without job thousands of industrious and devoted to their business workers. In short-term career planning, try to take into account economical situation. Knowing some principles of a strong worker from ResumeWritingService.biz , won't let you go by the board:
Be informed about the current situation in the company, last news and tendencies. Especially, if you work in a large concern, where one department can work quite independent from another and there is no informational contact between workers. To forecast a period of company's downsizing can be easy, if be kept abreast of the latest changes.
Resume Writing Service advice you never stop your self-development, attend additional courses and acquire new skills. The more assignments you can accomplish, the more valuable employee you are.
Show initiative, suggest new approaches and improvements, offer help and be active! This is the best way to become indispensible employee to your company.
Show commitment to your company! When you're asked to come earlier or to work at the weekend – don't refuse. If you have such possibility, wake up earlier and come to office in 15-30 minutes earlier and if you see that there are plenty of assignments to do, according to www.resumewritingservice.biz you should stay after work. In the situation, when your employer experiences not the best times, show your chef that you are ready to face difficulties and to work a bit more.
Develop your professional network. Try to keep warm relationship with collaborators, chef and key personal in the company. Contact with your boss and always stay accessible for him by phone.
Don't gossip! Sometimes all your outstanding achievements can be overshadowed with your long tongue. ResumeWritingService.biz is sure that gossip can not only spoil your reputation of serious and reliable person, but also make your employment position weaker.
Be sure that Resume Writing Service is able to support you on career planning in straitened circumstances.