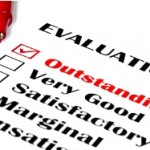 Before giving you an effective and advice on career planning, Resume Writing Service.biz has to receive from you as much information about your personality as they can. The most comfortable way to do that is passing career assessment inventories or tests. In such way our professional Resume Writing Service and career coach won't miss any important detail and, on the other hand, won't be overinformated with unnecessary descriptions. As a rule, career assessment tests include inventories about: 1) your career interests, 2) personality, 3) values, and 4) skills. Let's look at them closer:
This inventory has a goal to indicate what occupation conditions and environment is the best for you. You will find out to what careers you give preference, what company-type and what occupational group.Resume Writing Service.biz noticed that for million people the results of such tests were fully surprise as they name such field, about which they've never thought before.
This inventory determine you as personality: your trait, strong and weak sides that can be suitable to different types of activities and communication features to indicate in what role and in what social group you'll show better results. Results of this test can be used not only in career planning, but also in everyday life.
According to www.resumewritingservice.biz, right value prioritizing is a key to successes. This inventory will help you to clarify what you rate highly and what doesn't play any role for you. According to results you'll know what job benefits you are looking for and that will help you to choose one position among the number of options. For example, social security, professional growth perspectives, salary or personal skill development are represented in each company in their own unique way and this test will tell you which one of them suits you.
This inventory will clarify types of work you're doing in the best way. As usual, people are good in a combination of skills, but all occupations will expect from you excellent performance of one of 3 base skill types: communicational, manual or informational operation. Resume Writing Service is sureNo-one can be named as an example of pure one of these groups, as all people have combination of them, but every type has its own intensity. Results of skills test will determine proportion of them peculiar only to you to find out your ideal job.
Don't be afraid of Resume Writing Service evaluation on tests, it will make our collaboration more efficient! Look through our services as there are plenty of other ways in which we can help you land your dream-job!