A CFO resume needs to present itself extremely well, in a high echelon job market. This is a senior executive resume, and it needs to make an impact. The whole resume needs to be planned and well formatted.
If you're writing a CFO resume, you need to be prepared to write a flawless document. The CFO role is for expert players, and job applications are extremely competitive. In this environment, the best resume wins.
Most importantly, the CFO resume relates directly to a critical range of leadership skill sets and performance demands. The documentation of your credentials regarding these critical elements must be woven into the fabric of the CFO resume.
There are three fundamental steps in your CFO resume writing:
1 – Define Your Strengths as a CFO.
You have a range of skills, strengths, and performance indicators which can be used to define yourself as a competitive candidate for a CFO position: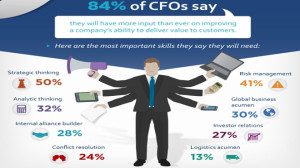 How you've contributed to business growth
Managing costs and financial management challenges
Leadership examples
Achieving savings
Managing change
Managing funding
Meeting business competition challenges
Strategic and planning skills
Awards, honors and credentials within the industry
Clearly develop these basic points into well-laid out, quantified achievements and demonstrated abilities. Your resume is, in fact, a synopsis of your skills in some ways and a "highlight reel" in others, showing your achievements and highlighting your abilities.
2 – Define the Scope of Your Role(S)
The best approach to a competitive CFO resume writing is to show the depth and scope of your professional experience. You can quantify your competence in various roles related to the CFO position, specifying high-value achievements and skills. This information can be very well defined in a single statement which can be further developed, for example: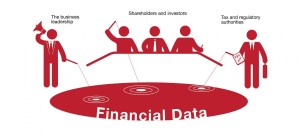 "Managed primary business accounts for a merger of major retailers into $5 billion capital national company."
You can then define your role(s) in context with both your core resume information and your other performance indicators. This method of creating a systematic picture of your credentials in financial management delivers a lot of high-quality information for your readers.
Important note: Remember, when creating your resume, that you need to include metrics at all points. Hard dollar values, in particular, establish your "ranking" as a highly experienced financial officer, particularly in leadership roles. This is also a good way of showing your suitability for managing the very high status, heavy duty CFO work.
3 – How to Show You're Top Quality CFO
Address each part of the CFO role by example using measures to delineate your achievements. This is your story board for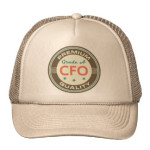 your resume. Each part of your resume should build a clear picture of your suitability for the CFO position.
Use the position's essential skills as a map of your CFO resume's information requirements. You'll notice that you can provide a range of examples for each of the criteria. Focus on the best value examples, strongest achievements, and the benefits of your skills to the business.
Images are taken from fbnstatic.com, capgemini.com, rlv.zcache.com.au.