Yes, sometimes even creative people have to write resumes. If you want to quit the band you made up with your friends, you'll have to compose something unusual for you! A resume! Resume writing is challenging and writing a resume for a musician is twice as challenging! To my mind, you should address to our resume writing service. Though if you don't want anyone's help, try to follow some instructions!
A resume written for music industry is still a resume and it should have all the elements of a general resume. Remember that in the field of music there is strong competition among the job seekers!
There are several formats for resume writing and you can choose any of them. The advice is to choose the one that will highlight your credentials in the best way. Try to surf the net searching for an appropriate format. Your resume should begin with the
Heading:
Every resume must have a heading. And when writing your music resume you shouldn't forget it! The heading has to contain your name, address and contact information. Put all the information in separate lines, which will make it easier to read.
Objective:
This is not an obligatory part of the resume but if you want to inform your readers what your career objectives are, feel free to do it! Look confident and ambitious here, but try to hide that you are mostly interested in your personal gains!
Education:
Unlike the previous section, this one IS obligatory for your resume writing. Here you should list all your educational qualifications related to music. For example, when writing your resume, mention the schools you've attended, the certifications you've gained and all the other relevant information about your education.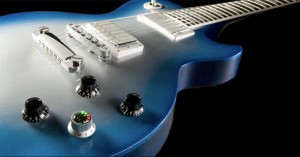 Experience:
Here think what kind of music experience you've got. If this is mostly teaching or performing experience, make separate sections in your resume. You can call them simply "teaching experience" and "performing experience". In case you are a studio musician, then include into your resume sections like recording experience and appearances. List all the performances in reverse chronological order and include dates and the names of the venues.
Skills:
This is another section you should never forget about when writing your resume. In the skills section mention the instruments in which you are proficient.
Other details:
Make a separate section to mention other lessons or workshops and master classes you have attended.
Well, as you see, resume writing is a challenging process. Treat your resume writing very responsibly. Maybe, you should try professional resume writing services and save some time for music writing? Anyway, good luck and long live rock 'n' roll!