How Good Does Your London Resume Need to Be?
The job market in the UK is continuing to grow at a fast rate providing many opportunities for employment. Government figures show that they expect the job market in London alone to grow by 1.2 million additional positions in the next 20 years. Professional jobs, however, can attract upwards of 200 resumes and that means you will be facing a huge amount of competition.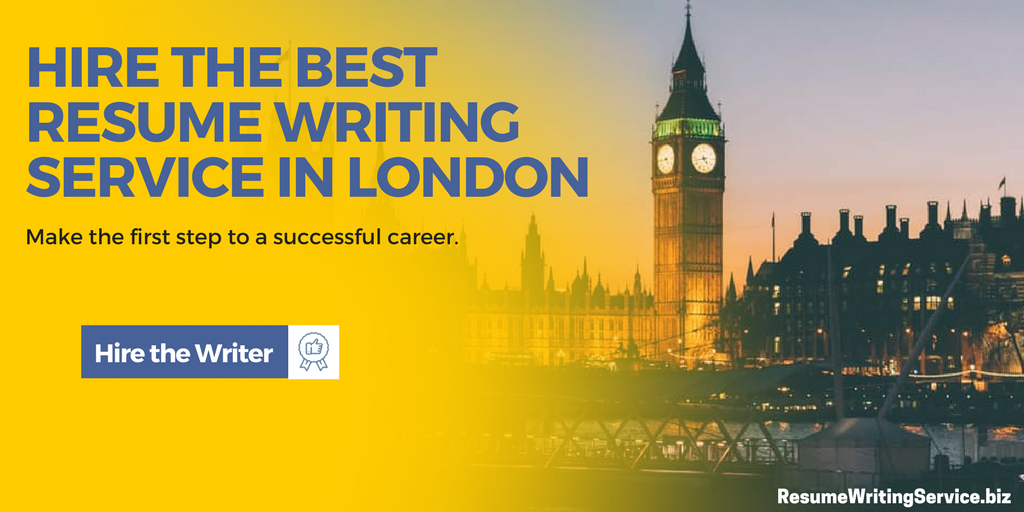 Your London resume, therefore, must be able to quickly show that you are a perfect match to their requirements with just the shortest of reviews. Most recruiters have to simply scan your resume to see if you are a match as they have too many to look through. Only those resumes that can make the right information stand out clearly will be able to win you that interview. This is why it is often best to turn to professional resume writing London for support with your CV.
How to Write a Resume UK
A resume or more commonly a CV in England will not require a photograph, nor will it need to contain personal details such as your age or sex. It will, however, have to be effectively written if you are to get yourself noticed by the recruiter. Many applicants will simply send off the same resume to every job that they see advertised. They then wonder why they never hear anything back. With many resumes to review if yours does not perfectly reflect what the recruiter is looking for it will not get their eye. You have to tailor your resume or CV to reflect just what they want to see.
This is far harder than most people expect and is why you may want to follow the advice offered by our professional resume writers UK:
Identify the qualifications, skills, and experience that they are looking for from the job advert and website and make a prioritized list.
Match yourself to the list you have made so that you can reflect those needs within your resume.
Always add the most important quality at the start of each relevant section of your resume so that it is seen first.
Never add information that is not called for or irrelevant to the post you are applying to.
Demonstrate your skills by offering an example how you have used them effectively. It is not enough to say that you have them.
Never list your responsibilities under a job, the job title already implies those. Provide the reader with your achievements so that the recruiter sees the value you can add in that position.
When you show your achievements quantify them so that you can show off how great an impact you will make on their business.
Never include an objectives section, this is all about what you want while the recruiter only wants to know what you have to offer.
Use action words rather than passive language throughout your resume.
Feel free to use bullet points and short concise sentences to show your information. Avoid any long wordy sentences.
Proofread your CV carefully so that you will avoid any possible mistakes slipping through to be seen by the recruiter.
You must also ensure that you use the right London resume format to present your information. This must be capable of clearly presenting what the recruiter needs to see effectively:
Use a 12pt font such as Arial that is easy to read.
Have clear margins all the way around.
Have clear space prior to each section: this draws the eyes allowing them to quickly see the most important info at the start of each section.
Never use excessive text formatting as this will confuse the reader.
Do not use any form of decoration.
Professional Resume Writing London Service
You have found an excellent resume writing team to help you land the perfect job. Great resumes lead to great success. Let ResumeWritingService.biz in London help. We are here to help you get to where you want to be. Our team offers you access to multiple services. Along with resume writing, we will coach you on interview techniques, offer tips to ace that interview and we can distribute your resume to potential employers. All this from one company, what could be better? We are so sure you will not be disappointed, each of our services are backed by our 100% money back guarantee. We won't let you down, your trust is important to us. We feel confident that London resume writing service is the writing service for you.
See for yourself the quality of our resume writing services. We help you to organize your ideas in clear and concise ways. Your resume will stand out from all the other London applicants for any job. Our top-notch resumes can't be beaten! Custom resumes are provided by our team. The resumes are original and interesting to read. Our writers are experts who have the experience of assisting London residents in writing professional resumes.
Ordering can't be easier. Simply click the order now button, fill out a short online form, upload any necessary files and you are on the way to having an outstanding resume sent to your email inbox in no time!
Don't be left out, use our London resume writing service to get that job today!