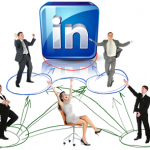 For individuals who produce power point presentations on their LinkedIn profile development for the sake of showcasing their services, products, or tutorials on how-to-do things, they should put some time and effort to make them look professional. This could take a few hours of designing a LinkedIn PowerPoint template for it to stand out to the audience online. However, this LinkedIn PowerPoint might only be utilized for a single use only. Instead of storing it on the computer for the rest of the day, why not utilize these LinkedIn presentations and have them as a marketing tool for business?
Best LinkedIn Presentations
There are plenty of ways on how to make these presentations useful in marketing a product or service. Listed below are the three common ways that a LinkedIn writer can utilize his LinkedIn presentation and slides in marketing his business to a number of audiences worldwide.
Convert the slides into a video. LinkedIn ppt presentations can be added with a narration and convert them into a video with the use of free screen recording softwares like Snagit and Jing. Once it is already uploaded on YouTube, one can start embedding it on websites, blogs, or even in social networking sites.
Share on Slideshare. Another easy way of sharing LinkedIn PowerPoint presentation is to place it on Slideshare in order for online users to view and share it. After it has been uploaded on the site, people can start embedding the file on their blogs or websites. Moreover, they can also promote it through social networking sites.
Switch it into PDF. If the presentation aims to educate people on a certain topic or how-to-do lectures, then they can convert the PowerPoint file into a PDF file and offer it to online visitors as either free or paid product to them. It can be utilized as either an incentive to encourage online subscribers, or have it as an online course along with a video that is related to the topic.


These are just few of the examples on how to utilize LinkedIn presentation for business purposes as a powerful marketing tool in enhancing one's business venture.