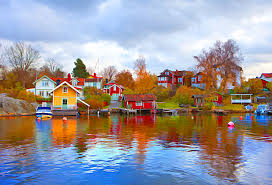 It is a wise thing to check beforehand everything related about a Swedish CV, you would not like to waste your opportunity because you did not present your CV as you were supposed to present it. Let us see a few tips about presenting a Swedish CV, and what you need to do in order to get the job you want.
What to include in a CV for Sweden
In order to create a Swedish CV, you need to understand that you should not focus that much on your achievements, but about more details of your functions in your previous job. Since you are a foreigner to them, you can talk to them about your experience in the country where you live, and how much impact you have had in the company. If you have worked in some other countries make sure to mention that too. Your international experience might be of interest for them.


What is the format of a Swedish CV?
People think that the Swedish CV format is probably completely different, but the reality is that it is basically the same with just a little bit of more information about yourself. Make sure that you add the following:
Personal information
Education
Training courses
Work experience
Professional references
Personal reference
How to know in which language you should create it.
You feel more comfortable doing it in English, but you do not know if that would be the proper thing to do. How can you find out in which language is required? Remember that you are in a Swedish speaking country, however, there would be times when you probably will need to do it in English. You need to base on the language that the job posting has been written.
There is no doubt that these tips will help you to get an idea about how to create your CV Swedish. If you have such a big opportunity make your best to create your Swedish resume. Sweden is a great country where you could find success, do not risk your opportunity of getting a job there. There is always the option to get help from our CV writing service, so you do not take any chances. We invite you to start your application process with the guarantee of having a great CV.
Order your new CV for $139.95
111.96*

only now!

(*for new buyers only)