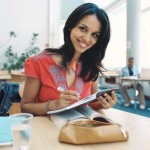 Your first resume can be quite hard to write especially if you have no prior job experience. When this is the case, you should always rely on your skills as a student to add to the content of your resume.
Students Skills in your Resume Writing
If you are not hiring for a resume writing service, here are some tips on what you can add to your resume.
A professional resume writer would recommend that you divide your skills into two – the soft skills and technical skills. You soft skills would include qualities you posses that can be used in daily life. These include communication skills, management skills, decision making, leadership, creative thinking, and many more. Technical skills include those that you have learned while pursuing your education. This might include languages, programs or software, and the skills from your degree program.
If you have prior experience related to the industry or field you are applying for, you should add those in your first resume to boost your credibility and skill levels. However, if the experiences are unrelated, do not include them.
Getting a Resume Writing Service
Opt to get a resume writing service only if you think you cannot handle resume writing alone. A resume writing service would employ a professional resume writer to device an impressive resume for you. However, if you think you can do this yourself, there is no need to hire someone. After all, there is no better person to identify your skills other than yourself.
Furthermore, what you should know about your first resume is that it should be a marketing tool. Employers look for value when they read your resume, meaning they look at whether you can be a valuable investment for their company or institution. Always highlight you positive skills. If you come from a reputable school or your degree program is impressive, you should always highlight those as well. Always relate your skills to your degree because most likely, the position you are applying for would employ your knowledge and skills that you got from your degree.