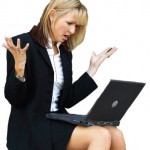 Experts in their fields and devoted professionals will be always in value. The master, who can do his work fast and diligently, finds a job in this world easily and promptly: these ideas were cultivated in our minds since school years, but are they as actual as they were before? Nowadays conception of ideal employee has changed and the one, who can't sell himself and his product, most probably will be out of market. Besides professional skills recruiters are looking for soft skills – those traits and personal qualities that help us to meet deadlines, communicate with customers, analyze situation and make decisions. Apparently some soft skills can influence on income increasing even better than outstanding professionalism.
Resume Writing Service would like to share with all resume writers some useful ideas on how to depict soft skills in a resume and cover letter to convince employer that you can be a slugger in this aggressive business world.
To underline your soft skills when writing your resume and cover letter, you should:
Never list every leadership quality as if you're writing them FYI. Say how, when and where you showed them. Your resume has to be obvious and full of examples, and that can be reached by highlighting position you've hold, problem you faced and how your skill helped you to deal with that issue.
Starting at your first work experience in college you've definitely showed various displays of positive qualities, but in writing your resume you should be targeted. Professional resume writer will be concise and job-oriented, therefore when applying for managerial position, say how you organized creative group in the university, but when your aim is position in sales, mention your talent to convince.
Crucial point in cover letter writing is answering the question how all that skills can help company's growth. Resume Writing Service advises every cover letter writer to visit website of targeted company and get very good insight into prospective employer's customers, strategies and the way they work. If you neglect this stage, you won't be able to answer the crucial question.