Almost all professionals today have a LinkedIn profile as do most businesses. This is why according to statistics offered through DMR some 94% of recruiters will be looking at your LinkedIn profile to vet your application. So having a profile that is ineffective or not up to date could seriously harm your chances of being offered an interview. This is why LinkedIn coaching and improving LinkedIn profile can be so important. Through a good LinkedIn consultant, you can learn everything that you need to know to make sure that your profile will stand out from the crowd and benefit your job search. With our career advice LinkedIn you can ensure that you bring your profile to the standard that is going to significantly boost your job hunting abilities.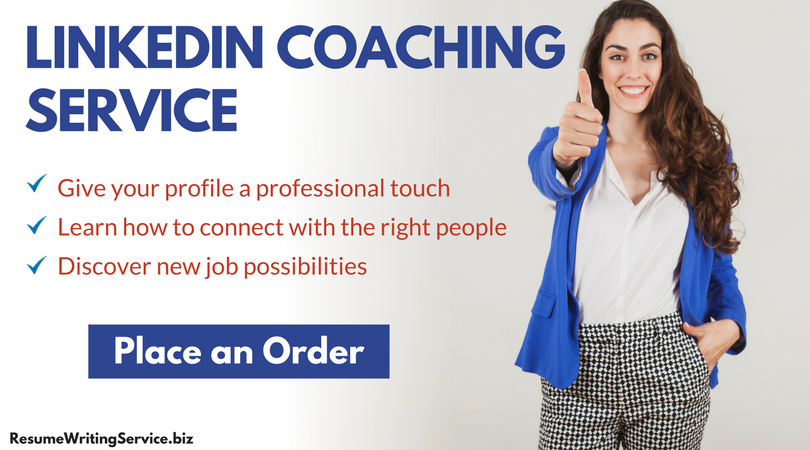 Why Should You Work with a LinkedIn Consultant?
If you are wondering why you should be looking for advice on LinkedIn profile writing then simply take a look around on the site at your competition. Many users spend a significant amount of time to ensure that their profiles stand out. By using our LinkedIn coaching you can:
Save time on getting your profile quickly up to a standard that will impress recruiters.
Ensure that you will be found on searches on the site.
Have a headline and summary that will impress anyone viewing the page.
Fully understand how the site works and how to use it to your benefit.
Gain impressive recommendations from your network.
Build your networks in the right way.
What Can Our LinkedIn Coaching Help You With?
Our LinkedIn resume advice can help you to build a profile on the site that will impress while helping you to fully understand what the site can do for you. Our experts have a full understanding of the functionality of the site and how recruiters will use it to both vet your application as well as search for available candidates. Our consultants have worked in recruitment for many years and know all of the tricks of the trade that you can apply through your profile on LinkedIn.
Through our services you will discover all of the following and more:
Understand what you are really looking for and how to adapt your profile accordingly.
How to write a headline that will hook in the recruiter to read more.
How to sell yourself effectively through an impressive summary.
Selection of the right professional profile picture.
How to quickly make the right connections for your network.
How to get others to write effective recommendations for you.
How to write recommendations for others on the site.
To understand how the advanced search options can be used for your benefit.
How to review your competition and update your profile accordingly.
Why Work with Our Team?
With our services, you get to work directly with our experts. This allows them to draw out the information that is really required for your LinkedIn profile. Your profile should not simply be a copy of your resume with a few extra sections added to it. They work with you to ensure that your profile will be highly effective and that you fully understand how to maintain it and build your network while building the value that you offer to any employer.
Our services are fully guaranteed and tailored to your specific needs at all times. With our LinkedIn services you always benefit from:
Guaranteed originality: we offer profile writing that is done from scratch to reflect the value that you offer to your prospective employers. There is no copying and we provide you a full plagiarism report.
Errors are removed: simple mistakes in your profile can have a significant impact on the impression that you make with the recruiter. All of our services come with free proofreading to remove any issues.
Guaranteed delivered on time: we always work with you to provide your services in a quick and efficient manner.
Fully confidential help: we will never share your information elsewhere.
Guaranteed satisfaction: if you are unhappy with anything that we provide we offer you unlimited revisions and will work with you to ensure that you get exactly what you are looking for. If we cannot then we will provide you with a full refund.
Don't waste your time with inferior LinkedIn coaching services or leave your recruiting to lady luck. We offer some of the best help that you will find online through fully qualified consultants that can show you precisely how to get the best from your LinkedIn profile.
There is a special technique to the way you tell the world about yourself on LinkedIn. If you intend to market your skills in this way then you should look at getting advice from a LinkedIn coaching professional. This type of service puts you in touch with a dedicated LinkedIn consultant who can take a look at your profile and help you give it a complete makeover. When you come to Resume Writing Services we have LinkedIn consultants on staff that can help you make a big difference in what potential employers see when they visit your public profile.
What Our LinkedIn Coaching Can Do for You
When you put your LinkedIn address on your resume, and most people are today, then you can be sure that the employers to whom you have sent a job application will go to the site to view your profile. One major thing that turns them off, according to a LinkedIn coach, is that your profile is simply a repetition of the resume they hold in their hands. With our LinkedIn consulting service we help you spice up your profile page with catchy headlines and more in-depth information that is normally included on a resume.
Your personality and dedication to your career have to shine through your profile on LinkedIn. Every one of our LinkedIn consultants will tell you that employers are not just looking for skills. They want to know you as a person and determine how you will be able to fit in with the rest of the team. By having the services of a coach, LinkedIn profiles that you write will be completely transformed and show you off in the best possible light without coming across as being boastful about your accomplishments.
We specialize in writing resumes of all kinds and this includes LinkedIn consulting for the best way in which to present yourself online. The rates are the most reasonable and the service is of very high standard. You will be amazed at how some simple LinkedIn coaching can change your career.
Time to take a look at getting LinkedIn coaching? Get the best when you come to Resume Writing Service. Place your order today.
Order LinkedIn Profile service for $129.99
103.99*

only now!