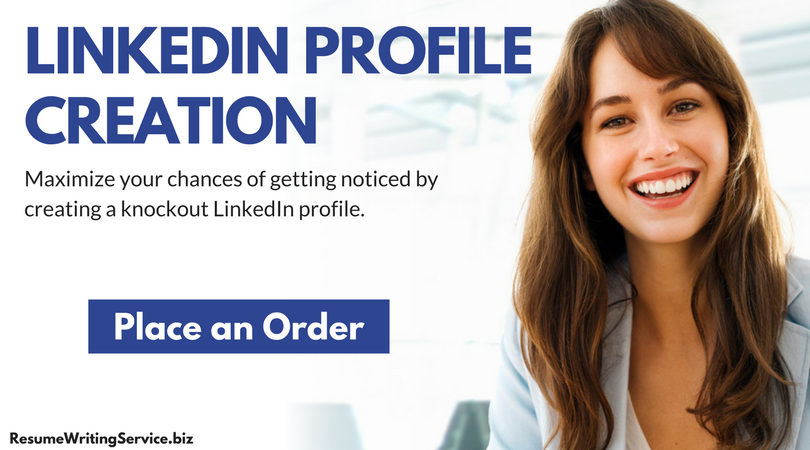 If you need LinkedIn profile template to complete your LinkedIn profile development as a LinkedIn writer in the resume writing service, this has LinkedIn sample profiles. You will find tips for sample LinkedIn profile with LinkedIn profile template on this blog. Here are ways on how to create a LinkedIn sample profile to attract employers with outstanding LinkedIn profile samples.
Why Is Your LinkedIn Profile Vital to Your Job Search?
In a report by Jobvite, they show that 87% of recruiters will use LinkedIn when vetting new candidates. This means that if your profile is not up to scratch you run the risk of losing out on that interview even if they were initially impressed by your resume. So ensuring that your profile is complete and impressive is important if you are serious about finding a new job.
Our sample LinkedIn profile can show you what should be included in your profile and the level of detail that you should be looking to include within your writing. It is not enough to simply upload your resume and use that as your profile. While some of the information will be common the style of writing required for LinkedIn should be far more personal than with your resume.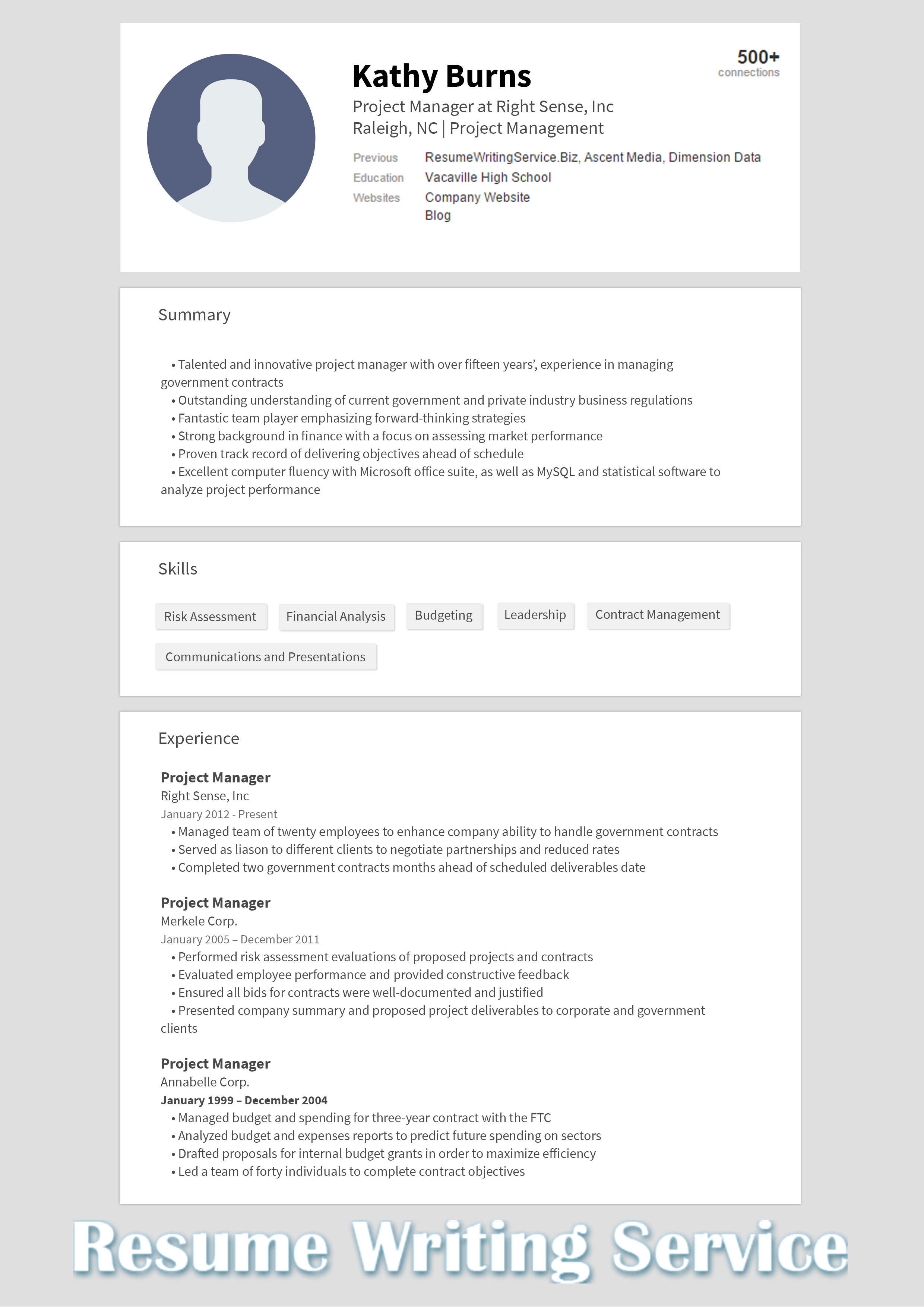 What Is Included In Your LinkedIn Profile Template
LinkedIn provides you with a pretty simple template into which you can upload or write your information. The quality of that information, however, will have a real impact on your chances of success. The following are the main sections of the profile that you should be completing:
Headline
Summary
Skills
Picture
Experience
Education
Volunteer Experience
Accomplishments
Interests
Where Will the Recruiter Look?
When the recruiter opens your profile it is always handy to know just where they will be looking. The following is what they will initially be looking at:
If your profile is complete: incomplete profiles are a very quick indicator to the recruiter that you are not worth pursuing.
The headline: this should be thought of as your hook, make it count.
Poor profile pictures: selfies and other unprofessional pictures again are a quick way for the recruiter to eliminate you from their search.
How many contacts you have: a profile with only a handful of contact is also a warning sign to the recruiter. You should ensure that you have at least 50, although 300+ is usually considered better.
Discrepancies: often the reason for reviewing your profile is to confirm information on your resume. So if the two do not match with regards to job titles, dates, etc then you are either being untruthful or are not a details person.
Overly wordy summary: this should be snappy and to the point. Use bullets to make an impact.
Jargon: so you are really a "marketing ninja"? They will not be impressed by meaningless terms.
How to Make a Killer LinkedIn Profile
If you want to know how to make a better LinkedIn profile then knowing where the recruiters are looking when they review your page is a good starting point. The following advice however will help you if you are looking to update or even write your profile from scratch:
Start with your profile picture: it should be a head short with a plain background that looks professional. Look straight ahead or to the left where your information will be on the page.
Take time on your headline: this is your opportunity to sell yourself. Rather than just industry and job title include what makes you unique or such good value.
Make your summary work for you: it should give the reader an idea of the key skills that you offer, the industries that you have worked in and any unique skills that you bring. No more than 3 to 5 paragraphs in length and use bullet points in the middle to communicate key points for the recruiter.
Use numbers: just saying that you improved something is not enough. How much did you improve it by? What impact did it have on the business?
Don't use meaningless phrases that are unsupported: just like "marketing ninja" or "driven" what do they really mean.
Show what you have accomplished and what you can really do. Never simply list your responsibilities. You want the recruiter to see how you add value.
How Can Our LinkedIn Services Help You?
From providing an example of LinkedIn profile writing through to giving your profile a full makeover we can offer you some of the most effective support that you will find online. Our experts are industry professionals that know all of the tricks of the trade to make your profile stand out from the crowd. With our support, you can be assured of a profile that you will be proud of.
All of our support is offered with direct communication with our specialists. This allows them to ensure that your profile reflects you and contains the most relevant information that the recruiters will want to see. In addition, our services offer a full range of guarantees:
Confidentiality: your details and the content of your profile are not going to be shared with anyone else.
Originality: we never copy anything, your profile will be unique to you and supplied with a free plagiarism report.
No errors: all of our help comes with free proofreading to ensure that any mistakes are swiftly eliminated.
On time: we know the importance of moving fast when you start your job hunt and will always meet any deadline that is agreed.
Satisfaction guaranteed: if our services are not exactly what you want we will either fix the problem to your satisfaction or will refund your money.
Match the quality of our sample LinkedIn profile and get your job hunt off on the right foot with the help and support of our professional and reliable LinkedIn services.