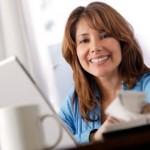 Writing a cover letter as a part of a job application email text body is the most natural way to establish warm relationship between a job-seeker and employer. Attached cover letters or those sent from a jobsite look more artificial and don't make that special sense of devotion and interest to the targeted company and vacancy: they look like automatic resume distribution and will never be as cheerful as an email can be.
Resume Writing Service underlines importance of writing a cover letter in the email text and gives you some hints how to make it more attractive and professional:
Always fill in a subject line
Never ignore the subject line of your email. Cover letter writer should write there his targeted position, and do it in a creative way, like: "skillful accountant for CFO".
Use standard business letter etiquette
Our professional cover letter writers advise to start your cover letter with salutation and receiver's name and end the letter with the standard closing.
Although email formatting offers various options depending on the email package, you have to be sure that your cover letter will look alike in all the computers. Therefore save it as a plain text, if you're writing a cover letter in MS Word or refrain from formatting, if you're writing directly in email word processor.
When writing a cover letter don't forget about blank lines between paragraphs. Due to small type size a cover letter without space lines will look too tight.
The opening paragraph must be impressive
You have only one chance to create excellent first impression, therefore pay attention to your first paragraph. Briefly highlight your greatest achievements in a dynamic way to interest the reader to read further.
Your closing paragraph can include your contact phone number and convenient for your time for an interview. This trick creates professional impression and the employer just won't help replying your email with an interview invitation!
One screen length is the ideal cover letter size: keep that in mind. Approximately a cover letter is written in 150 words, but ensure yourself that your email including its heading and conclusion meets "screen requirement".