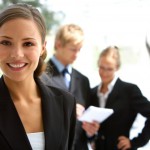 Impact of first impression in business field can't be overestimated: even irrelevant to the hiring process details can play determinative role. Sometimes the way you look can tell much more than the way you speak, therefore when a recruiter has only one reflection of a candidate – his resume, be sure that he will judge by its appearance. Resume Writing Service has some ideas on how to write a resume and a cover letter so that from the very first minute your candidacy will grab attention and evoke an interest to learn more resume's author.
Resume Writing Service explains how to write eye-catching papers
Make sure that there are enough white spaces in your resume and it's legible even at arm's length. If a reader is able to find an objective and professional skills section in a second, that is an excellent indicator of the right-formatted resume. Check once more margins and font size of the field with your contact information (some resume writers make it so tiny that it's impossible to read it without a loupe). Always keep in mind that impression creates a neat and simple overview, as well as slight creative details: those can be font type of heading or color emphasis.
A number 2 greatest mistake of all job-seekers after applying for a job solely with a resume is writing a too long cover letter. If you were a recruiter, would you like to read redundant papers, especially if they look more like a praise? Definitely, you wouldn't. At the very first sight employer's attention is focused on his name, than he sees the reason why this mail was forwarded to him and only 3-4 short paragraphs of text. Resume Writing Service advises always to write narrow-oriented cover letters and to mention in them recipients' name.
Make sure that your business card is simple, not tacky designed and with considerable bright color usage: if you hesitate whether to include your photo, it's better to decline such adding. Business cards were created to leave contact information in a second, so just ensure yourself that such kind of information is legible.