Basics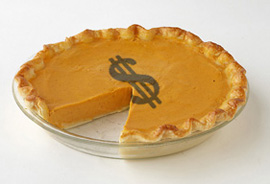 Welcome to the ResumeWritingService.BIZ' Partnership Pie!
We at ResumeWritingService.BIZ perform all stages of business operations – we do search engine marketing ourselves and we control marketing that is being done for us. Our employees and contractors fill in the website with useful content and we do the services we sell ourselves. We are growing each year and now are ready to launch our first affiliate program!
By becoming our affiliate partner, you get a trusted partner that utilized high-end technologies in production and sales. By forging a relationship with us, you get a resource to monetize your resume and jobs rich traffic and a partner who cares about how your business grows.
Why to affiliate
There are three questions we ask of our potential affiliates. If your answers are triple-YES, there is no doubt we need you and you won't be sorry you picked us.
Question 1 – Do you owe a website that has a loyal reading audience?
Answer 1 – YES!

There are ups and downs to web traffic growth. Nevertheless people say traffic is monetizable and we prefer working with naturally grown websites whose webmasters have put their own value into their websites. Sites that are natural and have a loyal audience share trust with partners. We are ready to share this trust we own with you and we want you to do the same with us.
Question 2 – Do you agree every job should be paid and to grow your website, you need money?
Answer 2 – YES!

There are sites that do not bring money. Our goal is to work with sites whose webmasters want to earn revenue. Without the desire to grow revenue, marketing is difficult to achieve. If we can be in a mutually beneficial relationship where we drive revenue for each other, we want to build a partnership with you.
Question 3 – Do you believe your website should be making more than it does now?
Answer 3 – YES!

The reasoning behind this question is very much like the previous one. We want our partners to be earning more and we want to earn more as well. We are constantly generating new products for affiliate marketing and hope to drive business development with you.
Three YES? Why are you still waiting? There is no risk!
Here are few more reasons to join our resume writing affiliate program.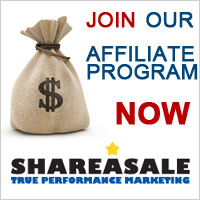 EPM from $340 to $1750. With average revenue per order of $96 and conversion rate of 0.8-4.2%, you are expected to earn substantial revenue over time with us. With more targeted traffic, the rpm/epm is guaranteed to be over well over $1000!
No cheating. Our affiliate programs are run by world leading platforms!
Account management. Every affiliate partner gets an account manager assigned. All your questions get responded to within 24 hours!
How to signup
To get a piece of RWS' Partnership Pie, just fill in the signup form of Shareasale.com – our affiliate platform providing you the stats and commissions from every sale that you bring to us!
A note to review websites
We encourage only true reviews posted about our service, no matter whether they are positive or negative. Posting fake data about our service or telling about fake experience with our service are strongly condemned. In case you link to our website and earn from this affiliation – please disclose this affiliation on your website in line with FTC guidelines.
---
Hesitating? Mail or message us.
We really want you to try our service. Let us help you translate your existing traffic into profit!