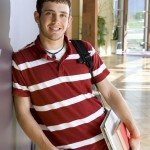 If you are a fresh graduate and you are thinking of applying for the job you want, one of your questions will be: how can I write an irresistible resume if I don't have work experiences to include? This is very common problem among newly graduate and those applicant who just finished their trainings in their crafts. However, writing a graduate resume can be impressive and irresistible without the said information. How? You should read on.
Before discussing about this, it should be established to you that writing a resume is a tool and not all there is in your application phase. If you think about a market place, say for example software shop. You will be the software, the customer will be the hiring officer, and the banners, the flyers and the notes written in your packaging is the resume. Therefore CV writing is the one that will lure the customer, in your case, the hiring officer. So if your CV writing is not that good then don't expect a call anytime soon.
Work Experience Section in Fresh Graduate Resume
Now, still the question how to impress a hiring officer if you are just a fresh graduate and you don't have work experiences?
In your resume writing, keep in mind that even though you don't have job history to include, you still have a lot of education. Your asset in your fresh graduate resume writing is the freshness of your knowledge. This is very important to some employers. A few companies want to have fresh ideas especially when their concepts are rotting already.
Professionals Will Help You With Your Resume for Fresh Graduate
Resume writing service will assist you all through out your application period starting from writing a CV. We will assign to you a professional resume writer that will teach you about the essentials of writing a CV. Here are some of the advices a CV writer will most likely share to you:
A resume writer will tell you what to include especially that there will be a lot of spaces in your CV. He or she will tell you to include your hobbies and interests. These factors will introduce who you really are and how active you are in life—employers are fond of people who are very enthusiastic.
A CV writer will tell you to include your volunteer work. This will surely impress the employers especially that it will show your initiative and concern—these two values are important for a company.
A CV writer will also advise you to include your group activities. This will show the employers how you well socialize and get along with others.