Before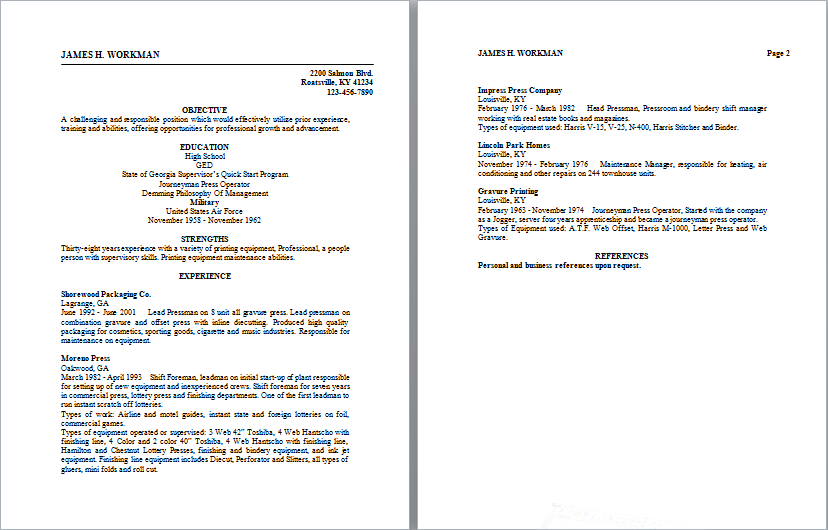 After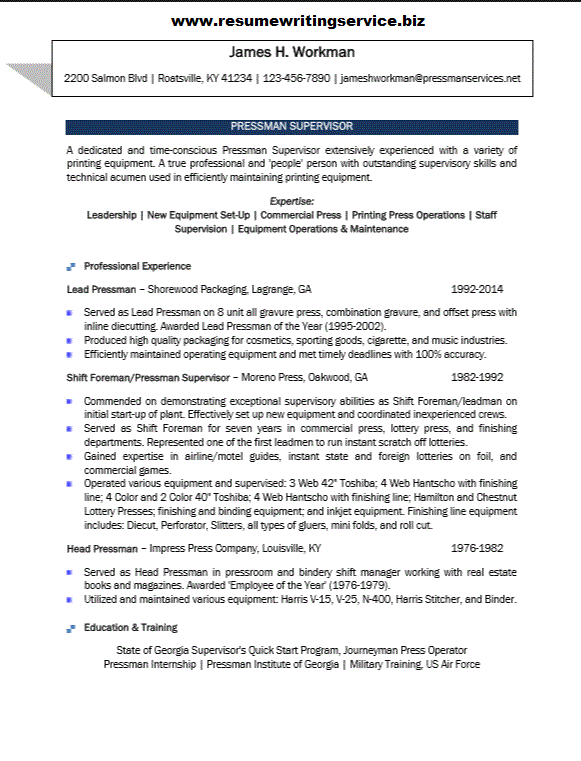 Hi, I really liked both the cover and thank you letter. I would like to keep both ast and sales experience in cover letter. I think resume looks great.Also I would like to thank you for all your help. My resume is just way i wanted to be. Simple and to the point.
Our Services Include
Linkedin Profile Development
$129.95
Order Now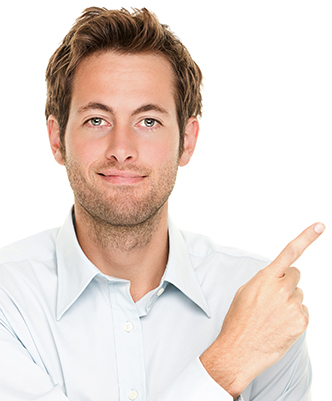 The sample is applicable as:
Sales Representative
Bindery Supervisor
Pressman Supervisor
Die-cutting Supervisor
Press Operator
Lead Web Press Operator
Coater Pressman
Recruiter's comment:
James' resume is very detailed; giving the reader a clear description of the responsibilities and equipment he had operated on every position he had held over the years. Because of this, his resume has become too wordy. It is important to provide as much details to work experience as possible however it is best to keep it short but direct to point. Bullet points are helpful in preparing a resume.
Stating his objective is a good introduction. This will give the recruiter an idea of the type of work he wants and what he expects to gain while working for the company.
His educational background presentation needs to be improved. He mentioned a high school education but did not indicate the institution he attended as well as the year it was completed. James also mentioned a military education, however he did not specify the program he had completed with the United States Air Force.
Tests taken which he successfully passed and the trainings he attended must be labeled separately from his educational attainment.
Strengths can be labeled as Skills. This is the portion of the resume where he can enumerate his familiarity in operating the different printing equipments but limit only to those that are still used in the printing industry.
Having the skills section on the resume will then shorten the details for his work experience. He can now concentrate on listing down the work description for each position.
James' work exposure has been with the printing press industry. This industry has made a lot of improvements over the years. Businesses are using computerized equipment to meet the demands of the high tech age. Since James had left the work force for more than 5 years, he may have less chance of getting a work as an operator for printing machines. However, his thirty eight years with the industry have given him a good background of the business. With this knowledge he can apply in the sales department. His familiarity with the printing operations would enable him to provide a good estimate of the cost of the printing job to his potential clients. Or he can also become a part of the management team.
Employers that may be interested:
Newspaper companies
Die cutting companies (e.g. Enefco International)
Packaging companies