Before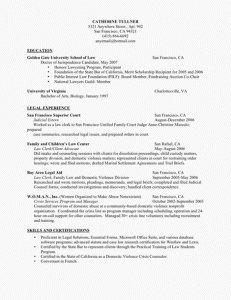 After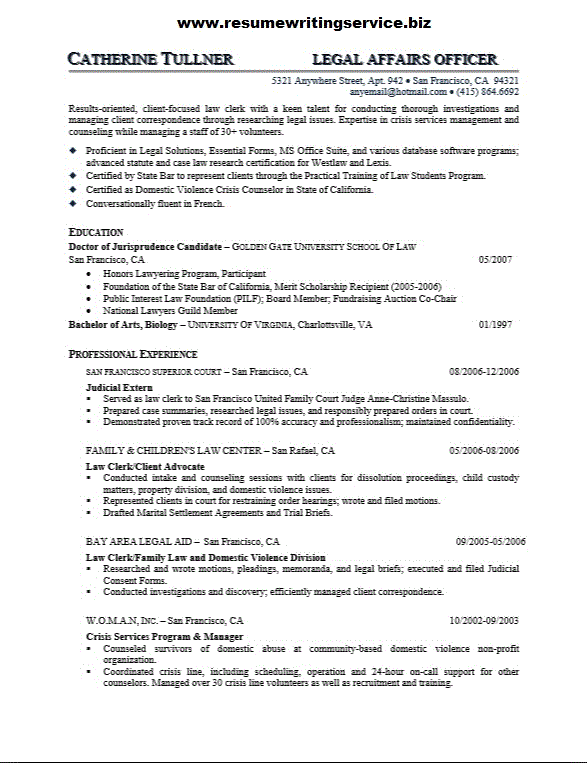 The sample is applicable as:
Member of Lawyer Firm professional resume
Legal Counseling Officer professional resume
Instructor in Law School professional resume
Legal Affairs Officer in Corporate Houses professional resume
Policy Analyst resume
Legal Counsel resume
Compliance Officer resume
Our Services Include
SERVICES WE WILL HELP YOU WITH
Recruiter's comment: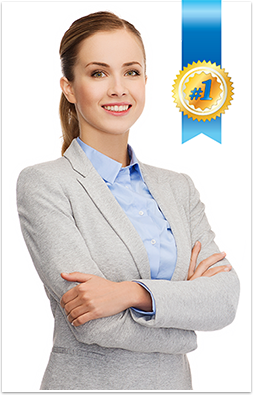 The candidate can be a great addition to positions where someone with legal experience is required. Since he has a mixed level of education, biology as graduate program and law in doctorate program, he can be an asset to medical institutions where they can hire the candidate as their in house legal affair officer.
Also, as the candidate has work experience in the field of legal counseling for families and children, he can be appointed as a marriage/divorce counseling officer, where he can apply both his experience of legal and family affairs. He can use the same experience in the immigration officer, consulting the French immigrants who are looking for permanent residence permission by marrying Native Americans.
The strong part of the resume is that the working experience list is highly enriched, and pointed with important responsibilities he has taken so far. However, a weakness is that the information is not focused towards any specific objective; they seem rather assorted randomly.
Employers that may be interested:
Lawyer Firm
Legal Counseling Center
Law School
Corporate Houses Hi, I really liked both the cover and thank you letter. I would like to keep both ast and sales experience in cover letter. I think resume looks great.Also I would like to thank you for all your help. My resume is just way i wanted to be. Simple and to the point.
SIMPLE REASONS TO CHOOSE US
US Writers with Exceptional Expertise

Direct Contact with Your Resume Coach

Appealing and Fully Customized Resumes

Unlimited Adjustments and Money Back Guarantee