Before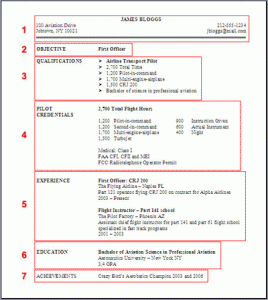 After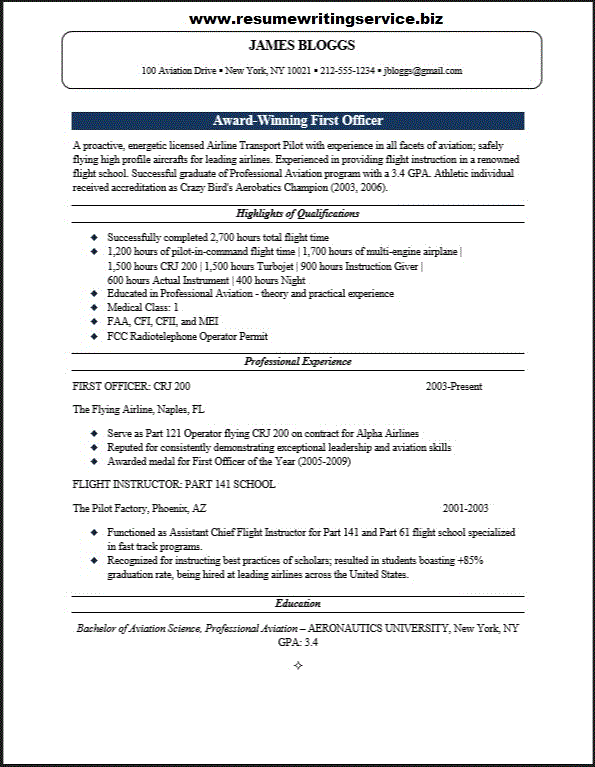 The sample is applicable as:
Pilot professional resume
Aircraft Pilot professional resume
Professional Pilot professional resume
Airline Pilot professional resume
Commercial Pilot professional resume
Flight Instructor professional resume
Our Services Include
Recruiter's comment: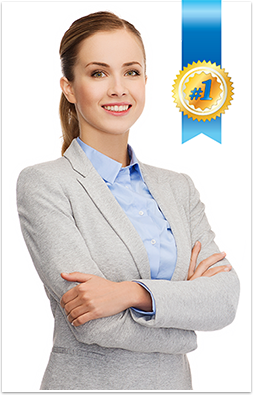 Weak Points:
Qualifications should be described in words like completed Two Thousand Seven Hundred hours flight time, instead of stating 2,700 total time.
Job description should be indicated in the work experience.
Qualifications and Pilot credential content almost similar, looks redundant.
Strong Points:
The candidate has relevant education and work experience.
Has proven track records in flying aircrafts.
Recommendation:
Indicate the destinations or the routes for every flight they took in the job description.
Include the day to day tasks in the work experience
Add another section for Training programs attended
Add personal qualities required for pilots like excellent problem solving and decision making skills, excellent customer service, ability to speak another language.
Merge Qualification and Pilot Credential into one section and name it Qualifications and Pilot Credential or just Qualifications.
Employers that may be interested:
First Officer – Rishworth aviation
Flight Instructor- Pilot Training College
First Officer – Korean Air (Commuting Worldwide)
First Officer – Hong Kong Airlines Limited
First Officer – Flydubai
Summary:
The candidate is a well experienced pilot with more than seven years as First Officer and three years as Flight Instructor. He has successfully proven record in flying aircrafts with almost three thousand total flight time.
Meet Our Top Writers
Sandy, Professional Resume Writer
Many of us find it difficult to write about our own abilities, skills, and achievements. My goal is to identify those qualities in you and bring them to the forefront of a resume that will get you noticed by a hiring manager or pass the Applicant Tracking System (ATS). My background in Human Resources is valuable in writing clear, detailed resumes that will make you stand out. Together, we will create your story in words while highlighting your best abilities.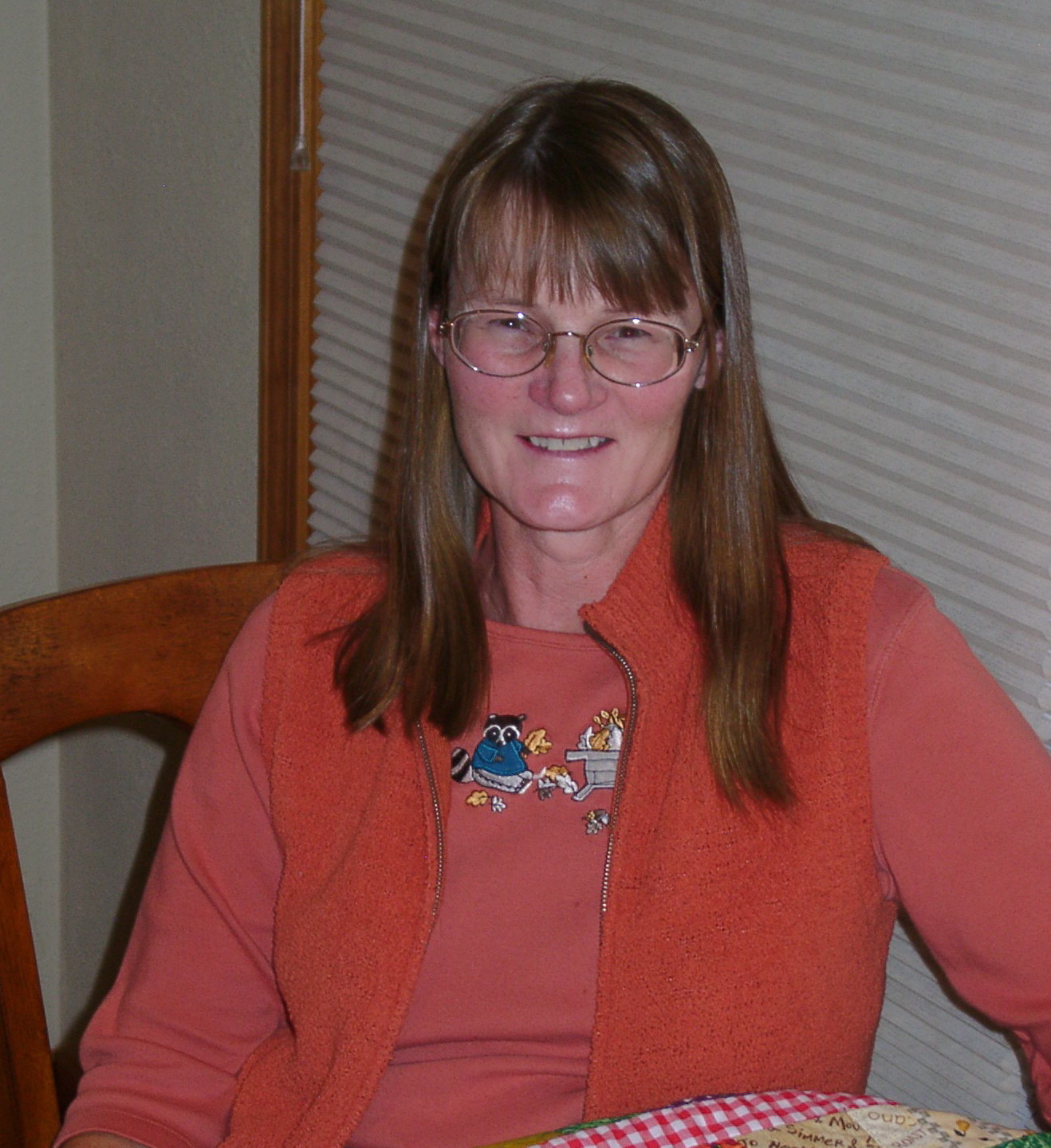 Hi, I really liked both the cover and thank you letter. I would like to keep both ast and sales experience in cover letter. I think resume looks great.Also I would like to thank you for all your help. My resume is just way i wanted to be. Simple and to the point.
SIMPLE REASONS TO CHOOSE US
US Writers with Exceptional Expertise

Direct Contact with Your Resume Coach

Appealing and Fully Customized Resumes

Unlimited Adjustments and Money Back Guarantee