Before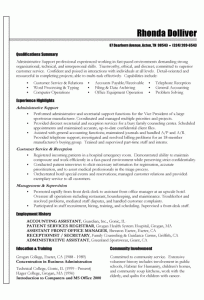 After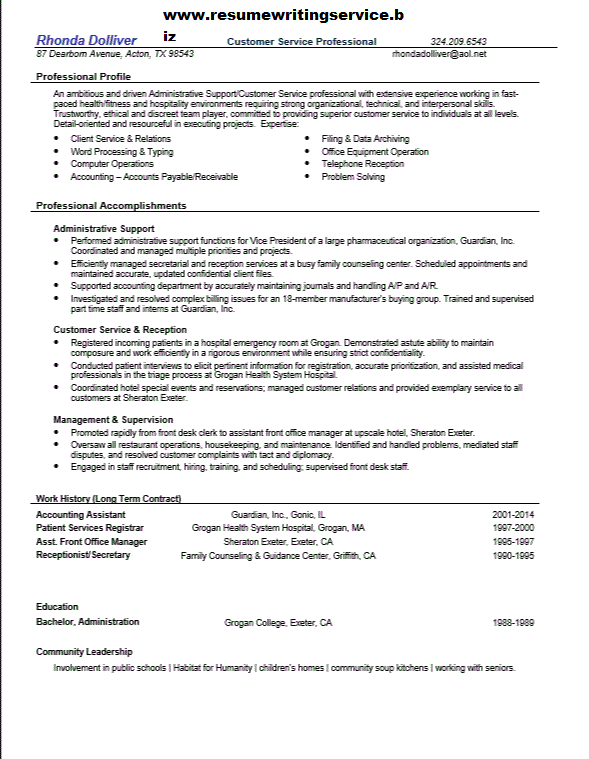 Hi, I really liked both the cover and thank you letter. I would like to keep both ast and sales experience in cover letter. I think resume looks great.Also I would like to thank you for all your help. My resume is just way i wanted to be. Simple and to the point.
Our Services Include
Linkedin Profile Development
$129.95
Order Now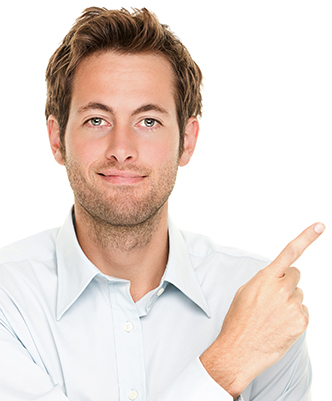 The sample is applicable as:
Customer Service Representative professional resume
Administrative Assistant professional resume
Front Office Manager professional resume
Accounts Payable Accounting Staff professional resume
Accounts Receivable Accounting Staff professional resume
Event Coordinator professional resume
Housekeeping Supervisor professional resume
F & B Supervisor professional resume
Recruiter's comment:
Rhonda is using the functional resume that focuses more on her skills rather than her work experience. This is a favorable way of presenting her resume as she has been changing careers over the years. It enabled her to showcase all the skills that she had acquired in the different work experiences she has had.
These are weak points of her resume:
she did not state the inclusive dates of service for each employer. This is important as this will give the recruiter an idea of her exposure to the different skills set she had mentioned in her qualification;
she separated the work description from the job position she had held in the company she worked for. It is better to give a short detailed functions for the assigned position;
it so compressed and the fonts are too small.
I suggest Rhonda to raise the font by one point. Since this going to adjust the number of pages for the resume, she might want to go over the document and edit some of the work descriptions she mentioned. She has to keep only the important information that is relevant to the position.
Rhonda has a wide range of choices when it comes to careers as she had worked for various business industries. But most of her experience is related to customer service so she may want to focus in applying to business offering customer service like hotels and restaurants.
Employers That May Be Interested:
Hotels (e.g. Marriot)
Restaurants
Resorts