A resume written by a first class resume writing service will increase your chances to get a job dramatically. But you can write a rather good resume on your own. And our resume writing service wants to warn you about the importance of every part of your resume. For example, many job seekers often underestimate and even forget to include the reference list in their resumes.
And one should never forget about the reference list. The references will let the company see your professional qualifications better and this will significantly increase your chance to the job.
The reference list usually contains real living people that can give some positive information about you. If a company is really interested in hiring you, it may want to call your previous employers to check your professionalism and skills. And people you put in the reference list have to prove your reputation. So, let's try to think of some things you need to remember when writing a reference list.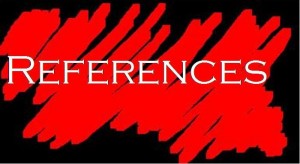 You should include only the people who can contribute to your getting the position you are applying for. Many job seekers just put there all the previous employers, which is not effective!
Before including a person into your reference list, you should contact him/her. Inform the person that s/he will be included into your reference list. Otherwise, just imagine how shocked you ex-boss will be, when he is called and asked about your professionalism!
And the last thing to remember is that the data included into the reference list should be complete and accurate. I mean, you should provide full names, contact details, the name of the company and how this person is related to you.
Well, our resume writing service takes care of your success and that's why we want you to use these tips in your resume! In case you think you need professional resume writing help, you should address to our resume writing service! We never forget about any details, even about reference list writing!